The
personal brand platform

to make a connection
From side hustle to legit business with one platform – turn followers into clients and get more client acquisition, retention and marketing automation while generating more revenue.
Content automation
Publish instantly, or schedule social posts, newsletters and texts for later
Stay organized
CRM, forms, automation and more to help you stay organized
Follower referrals
Build loyalty to get more followers and repeat business
Process payments
Accept and manage payments the easy, secure way
Everything you need to help manage and grow your personal brand from one platform.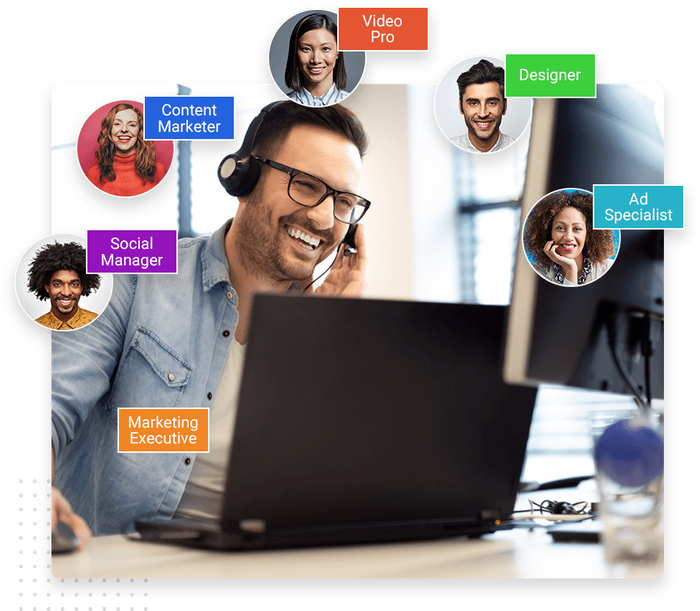 The marketing team to help you grow your personal brand
You can get the tools you need to help scale and manage your business. Plus, you can get do-it-for-you brand marketing programs and a dedicated team to help you grow your personal brand. Let us focus on growing your business so you can focus on the personal brand behind it. Learn more.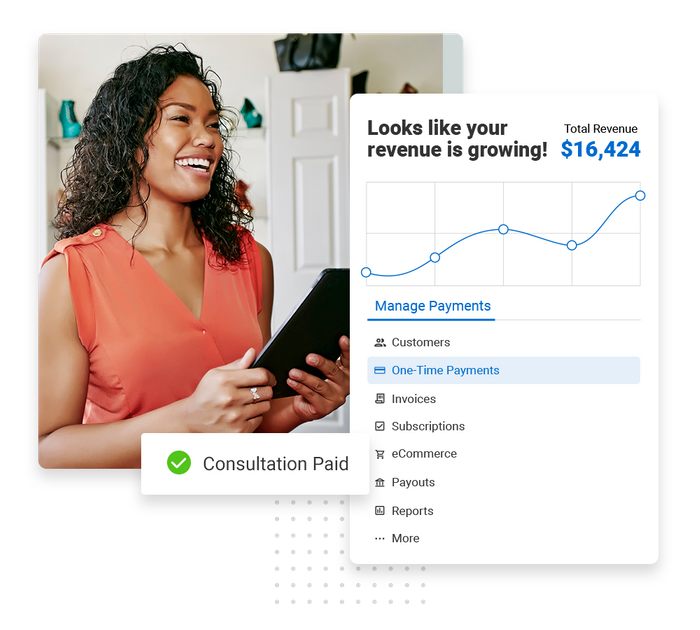 Easily accept payments
Manage all of your payments online, including recurring consultations or one-time payments. Plus, create and send professional invoices, and quickly see which invoices are paid, open or overdue.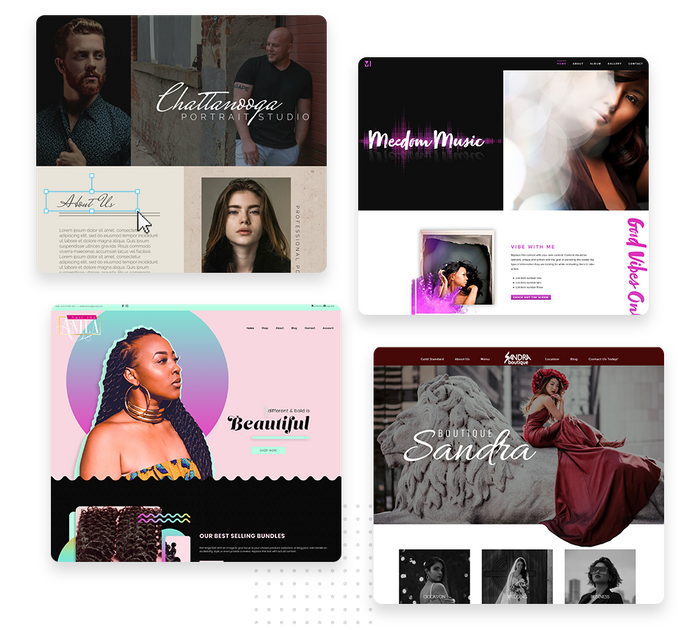 A brand website that turns followers into clients
Create a website presence that is as genuine as your brand. Bring your persona to life on Websites 360™ with templates for personal brands, drag-and-drop editing and content marketing tools that make it easy to update your followers often.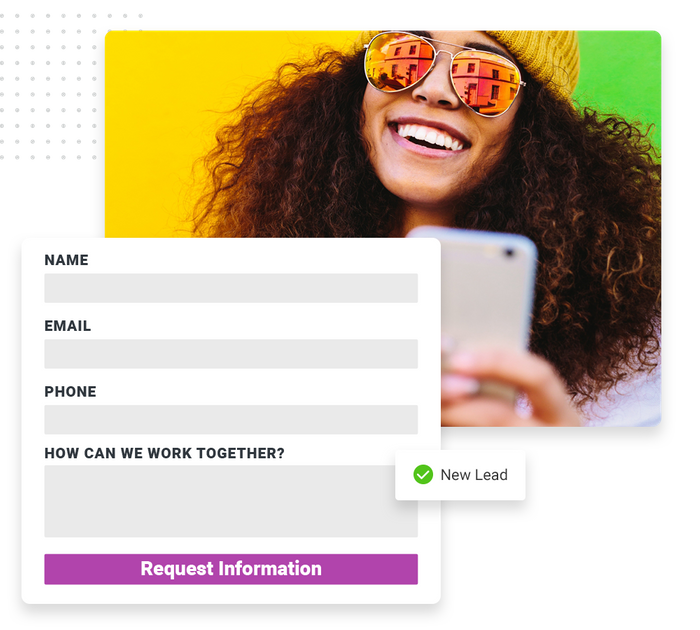 Ready-to-go forms for your website
Get ready-to-go forms for your personal brand website that sync with the CRM. Marketing 360™ Forms is the only tool you need to build a connection to your followers through your website. Create and edit forms to get in touch, subscribe to emails or sign up to work with you.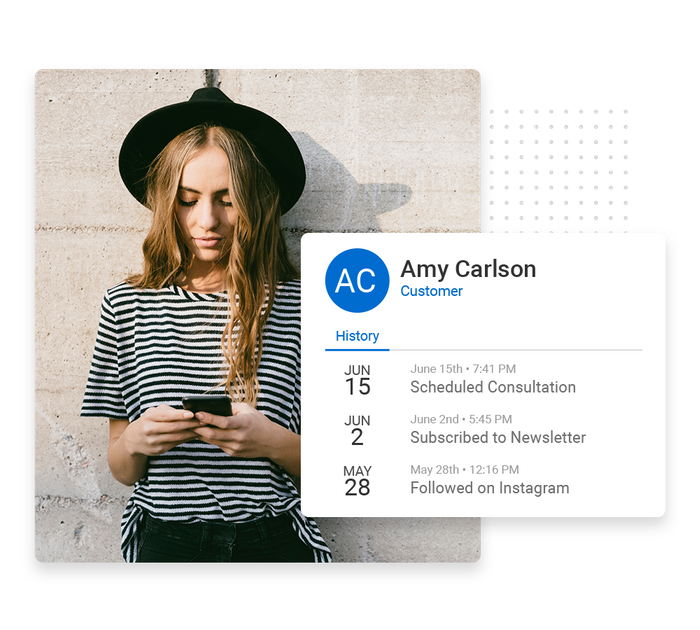 Manage your followers and build strong client relationships
From followers and clients to partners and other influencers, manage all of your contacts in one place with a CRM designed for personal brands. Plus, manage a lead flow to maximize conversions of followers to clients, and easily keep track of notes, day-to-day communications and more.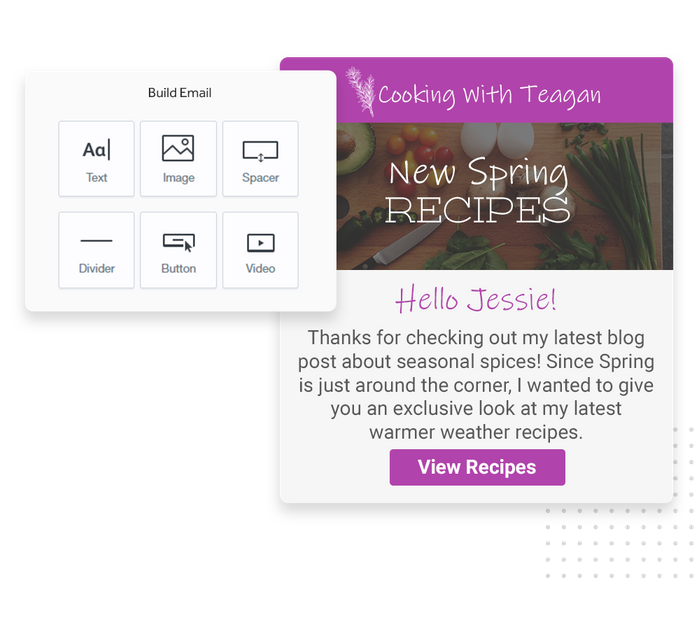 Create nurturing connections over email
Dedicated followers will subscribe to your personal brand emails for a more personalized touch. Nurture these relationships at the next level with an email platform that connects to your website forms and CRM. The templates and drag-and-drop editor make it easy to stay connected.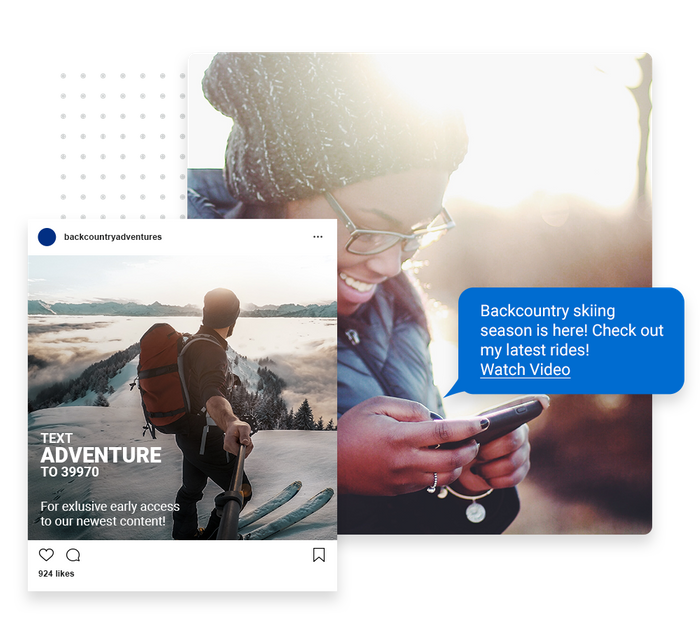 Increase genuine relationships via text
Nurture genuine relationships between your brand and followers by using texting automations or 1-on-1 direct messages. Already on your phone? Send a quick update, check in with your clients or offer reminders before going live easily with our Text app.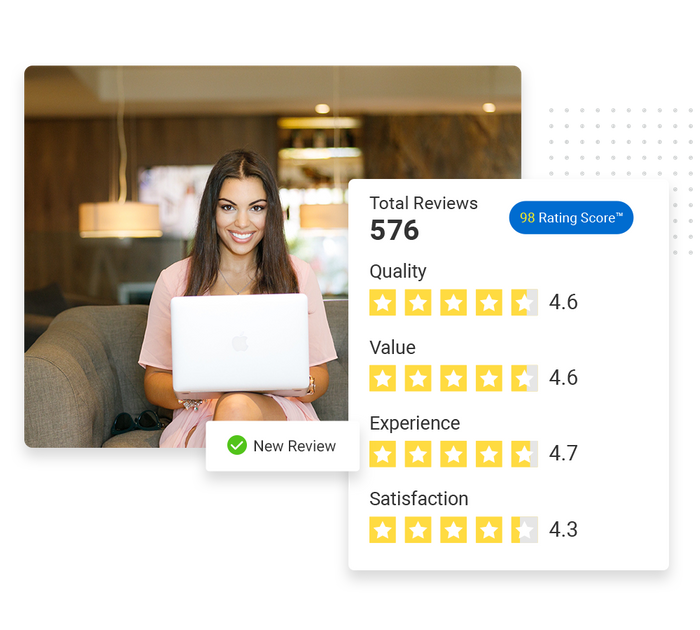 Build a genuine reputation online
Convert your brand followers into paying clients by spreading the good word about your previous work. Easily collect reviews, manage your Top Rated Local™ profile and see all the reviews your followers leave about you from across the web in one platform.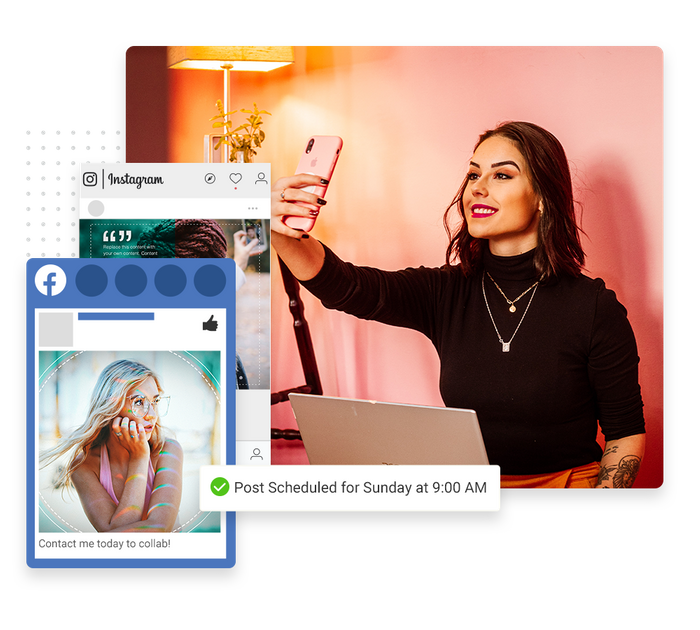 Organize and automate your social media content
Whether you want to create one post to publish right away or you want to spend some time planning your content and scheduling it to publish later, the Social app is created with personal brand influencers in mind. Do it yourself or collab with other influencers to give your followers the content they love.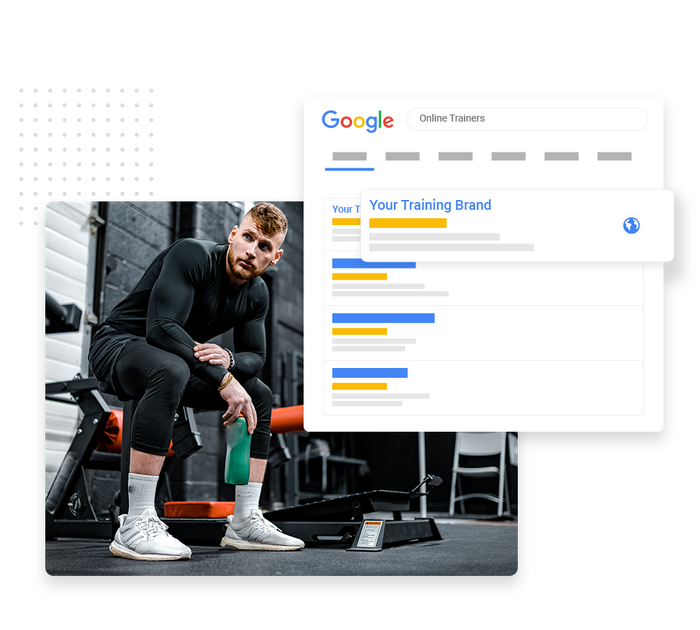 See the data behind content marketing and SEO
Content marketing can help you increase your reach for followers who are interested in your brand and similar topics as you. Inform your content strategy with easy-to-understand SEO reporting tools to help you track keyword rankings and organic performance.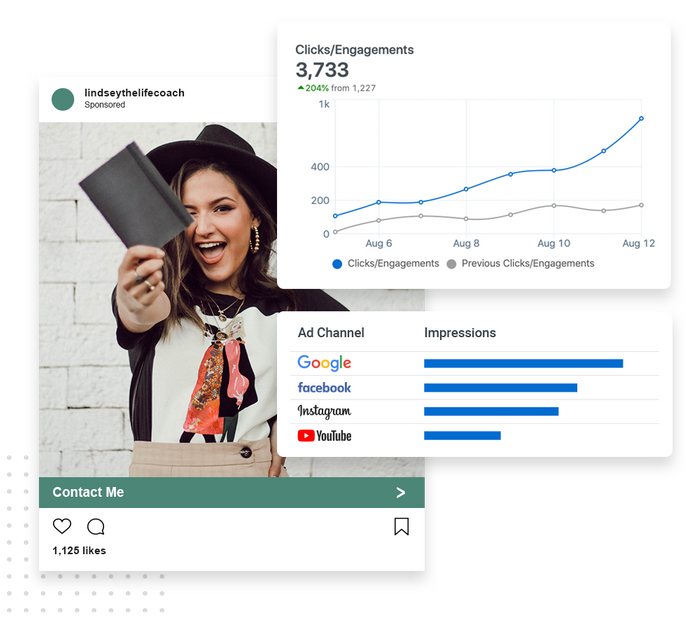 Capture market share on popular channels
When organic followers don't quite get you the reach you want, you can use Facebook, YouTube, Instagram and LinkedIn through multi-channel advertising. Campaigns are easy to create and launch while intuitive reporting gives you the data you need to maximize results.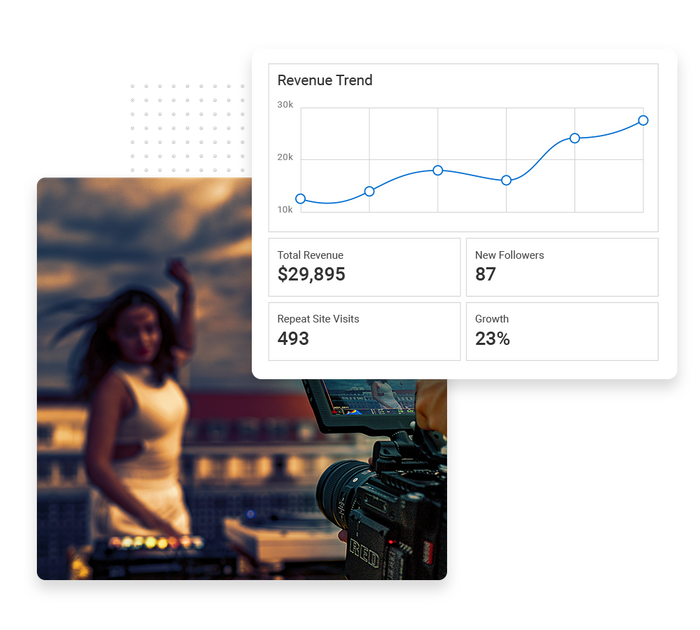 The data you need to increase followers and sales
Gathering data gives you insight about your brand that allows you to transition from side hustle to making serious money just by being you. Intelligence brings it all together so you can see which channels are effective and where you can improve.
"I would not be doing the sales that I have if it wasn't for Marketing 360™. I am experiencing a 6-8 times return on my investment."
Gregory D. | Director of Operations
"Marketing 360™ helped us increase our online presence."
Suzanne S. | Owner
"Marketing 360™ took the time to listen to my business needs and help come up with a plan to help me grow."
Nick K. | Owner
"Marketing 360® - the most effective way to monitor social and website analytics."
Jim P. | Director
"Thank you for helping me to organize and keep up with the volume of leads!"
Kathy G. | Owner
"My online sales continue to grow at a healthy rate."
Philip E. | Owner
"With Marketing 360™, I am able to view all of my Facebook, Adwords and SEO data in one easy-to-use and -access dashboard."
Meghan G. | Owner
"Our overall experience has been amazing in terms of value and customer support."
Denzel J. | Owner
"The platform is unbelievably powerful, and yet, it is so easy to use."
Jennifer N. | CIO
Get the tools you need to help
manage and grow

your business.