The
fitness platform

to help strengthen your business
Acquire clients, book revenue, get more reviews and retain clients with marketing automaton, all from one platform.
Client aquisition
Acquire clients through search, social media, display and video.
Client retention
Keep track of clients, members, trainers, schedules and classes
Get more reviews
Get reviews and become one of the highest-rated fitness centres or trainers in your community
Marketing automation
Everything you need to help manage, automate and grow your fitness business
Everything you need to help manage and grow your fitness business from one platform.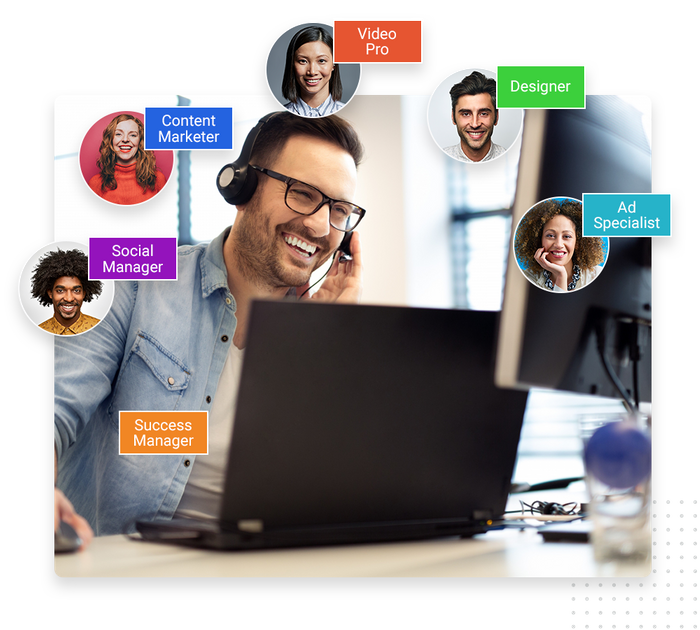 The marketing team to help you grow your fitness business
You can get the tools you need to help scale your fitness business, as well as do-it-for-you fitness marketing programs and a dedicated marketing team to help you grow — all from one platform. Let us focus on growing your fitness business so you can focus on running it. Learn more.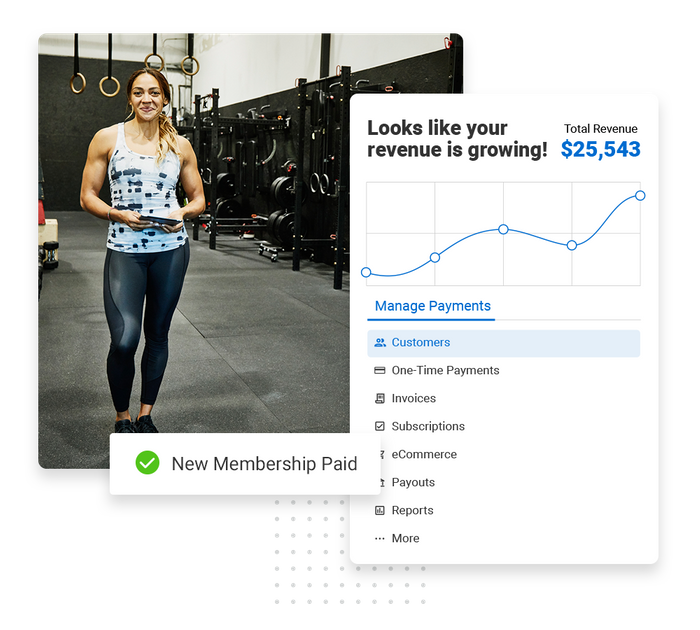 Manage payments and invoices the easy way
Manage all of your payments, including recurring membership payments, one-time payments and pro-shop purchases from one place. Plus, create and send professional invoices, and quickly see which invoices are paid, open or overdue.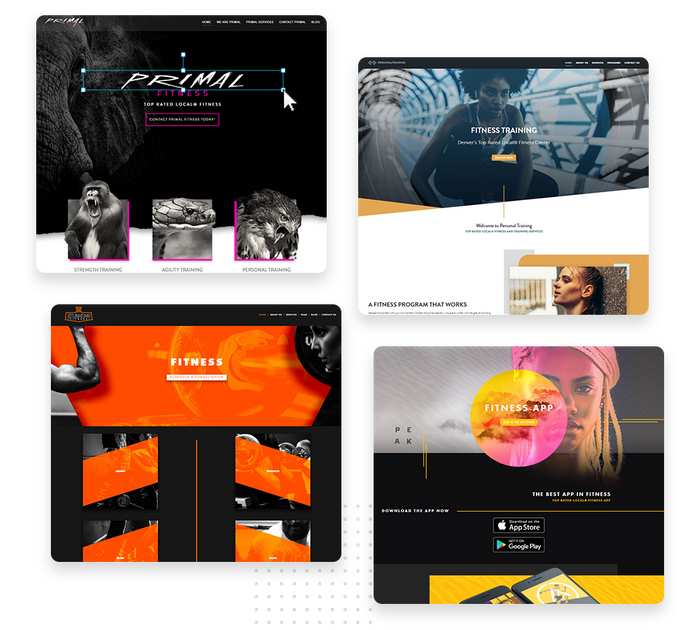 Turn leads into members with a modern fitness website
A fitness website that offers everything you need — a pro-shop, class schedules, membership signups, virtual group classes and more. Pick from a library of fitness design templates, and customize your site with an easy-to-use drag-and-drop editor.
Ready-to-go forms for trainers, fitness centers and gyms
Get ready-to-go forms for your website that sync directly with the CRM. Forms are easy to build, customize and edit. Create and style contact forms, free trial membership forms, application forms and more in minutes.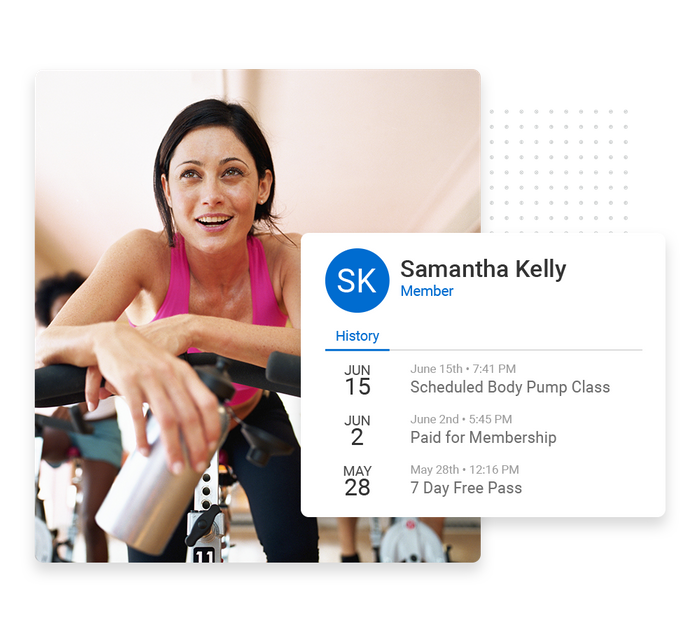 The simple way to manage leads, members, trainers and more
With a CRM built for fitness pros and centers, you'll have everything you need to manage all of your contacts — leads, members, trainers and more — as well as communications, calendars, projects and deals, from one place.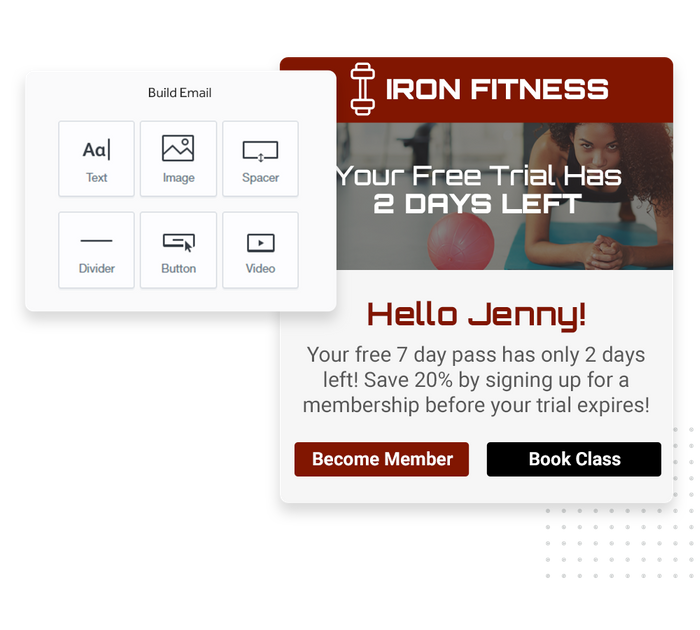 Keep your members coming back for more
Convert more leads into members. Remind your members why they chose you, and keep them coming back for more. With automated email campaigns, you can do it all. Fitness email templates and an intuitive editor make it easy to nurture leads and members.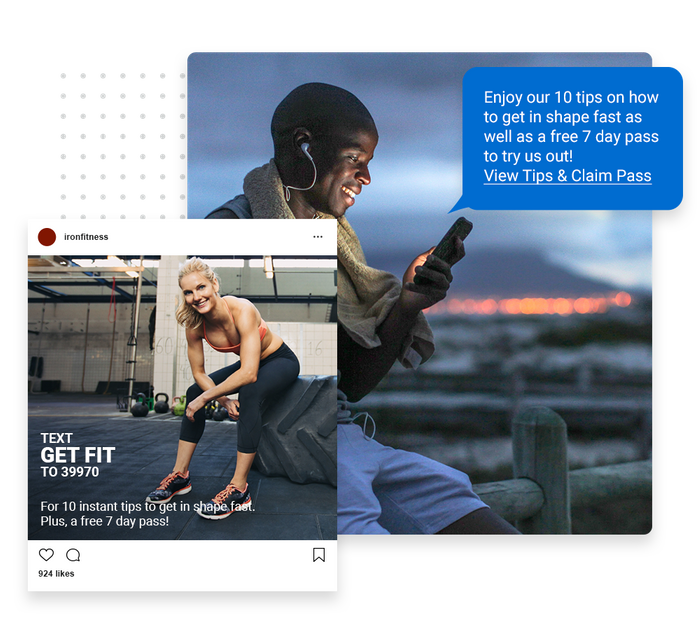 Instantly connect with leads and members
Increase membership, get the word out about time-sensitive promotional offers, send out updates about class schedules and maintenance, remind members to renew memberships and more with automated content and direct text messages.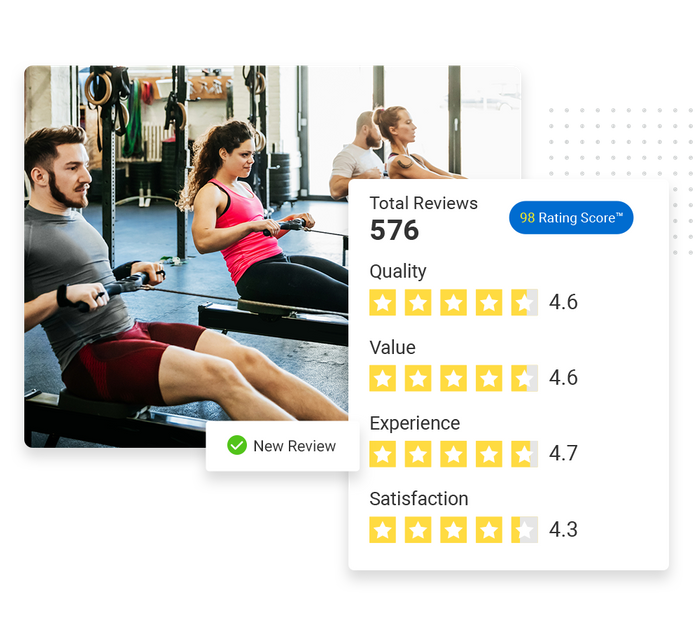 Be one of the highest-rated fitness centres or trainers in your area
Take control over your reputation with Marketing 360™ Reputation. Send out requests for more reviews, see how your reputation stacks up, monitor your reviews from across the web, build a reviews widget for your website and more.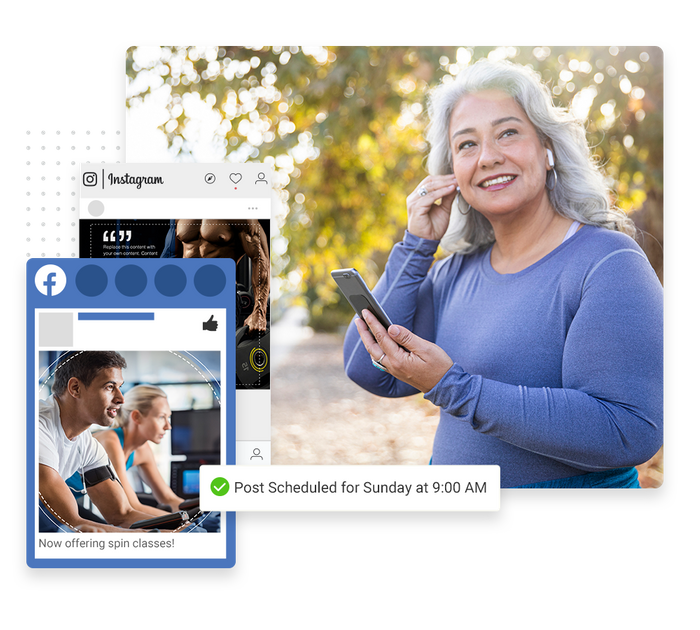 Connect with your community on social media
Share member transformation stories, promote products from your pro shop, show off your equipment and more on social media. Marketing 360™ Social makes it easy to schedule posts, manage social profiles and get results on social media.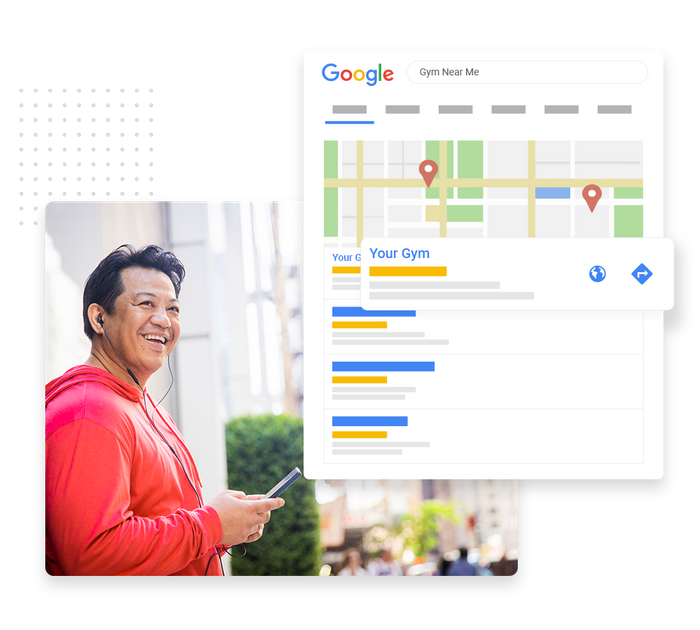 Get low-cost organic leads with content marketing
Content marketing can help you achieve your organic goals, resulting in lower-cost, higher-quality leads. Best of all, Marketing 360™ helps you stay on top of your progress and performance with easy-to-understand SEO reporting.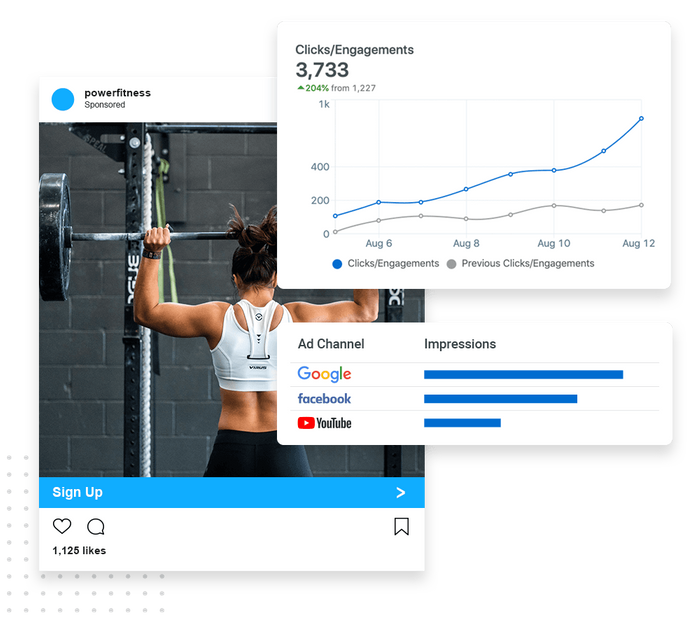 Dominate popular channels with multi-channel advertising
Get more high-quality leads — and turn more leads into members — with advertising that spans across all of the top channels, including Facebook, YouTube, Google and more. Plus, get the analytics tools you need to build more effective campaigns.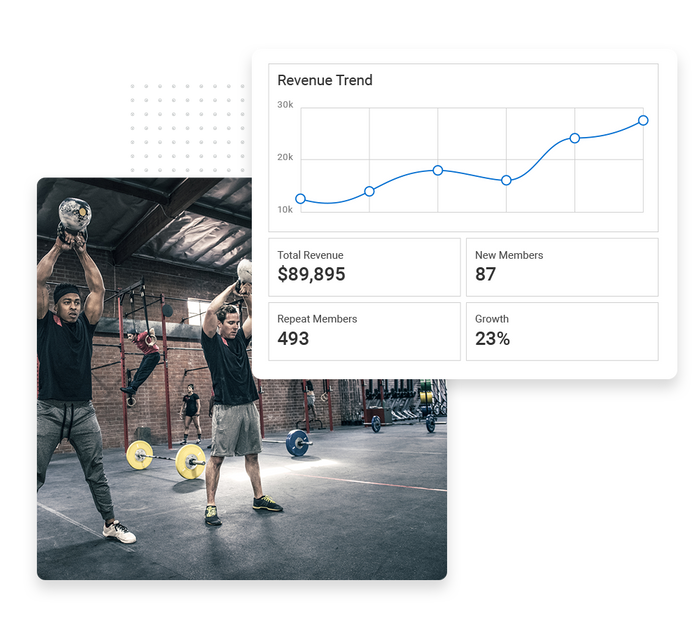 The data you need to drive leads and sales
With Marketing 360™ Intelligence, you'll get the performance reporting, monitoring and analytics tools you need to make informed, data-driven decisions that will help you reach new heights and maximize your ROI.
See What Our Fitness Platform Users Are Saying
"I highly recommend them for any company that wants to create more value in the marketplace and see potential profits."
Vivian W. | Weight Loss Consultant
"This product was easy to use and very impactful on the marketing of my company."
Joshua J. | Executive Director
"It helps our company grow and make more money! I wish I had found the software sooner than I did."
Nick J. | Managing Partner
"Our overall experience has been amazing in terms of value and customer support."
Denzel J. | Owner
"I love this company and the hands on customer service! No drama. Only results and great prices!"
Jennifer L. | CEO
"The Marketing 360™ software allows easy tracking and great insight to reach our customers even better."
Hannah T. | Communications Director
"The SEO has been successful in pushing us up the ranks."
Anthony P. | Owner
"The support staff was so helpful, and there is nothing that I do not like about the software."
Elene C. | Personal Trainer
"No need to look any further for a marketing company to handle your business needs. We can't imagine a better choice than Marketing 360™!"
Lorrie C. | Owner/Manager
Get the tools you need to help
manage and grow

your business.