CRM
Stay organized as you scale and grow
Finally, a CRM that's easy to use, fully customizable and puts you in control of how you manage your leads, customers, tasks, team, projects, marketing and more. Get started today to start customizing your CRM today.
A CRM that gives you the ability to…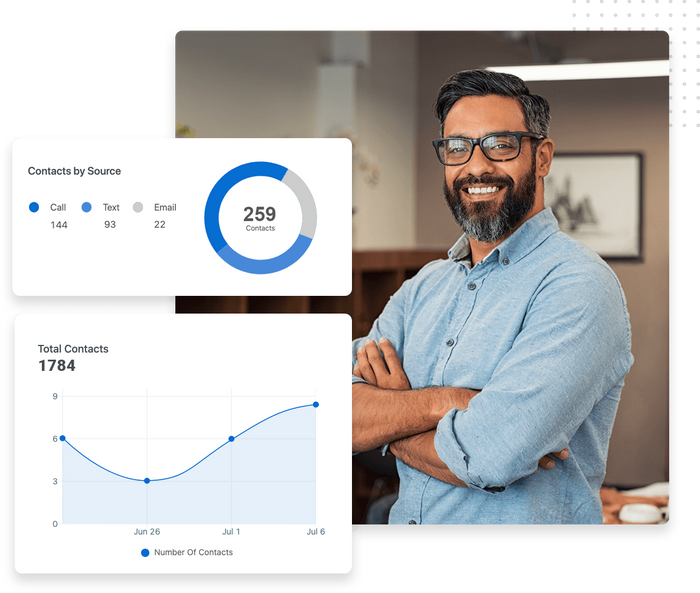 Run your business your way
A lot of small business platforms say they include a CRM, but when you actually get under the hood, they are not very robust or customizable. Not this one! Our powerful CRM can be fully customized so you can manage your business exactly the way you want to. Tour by industry.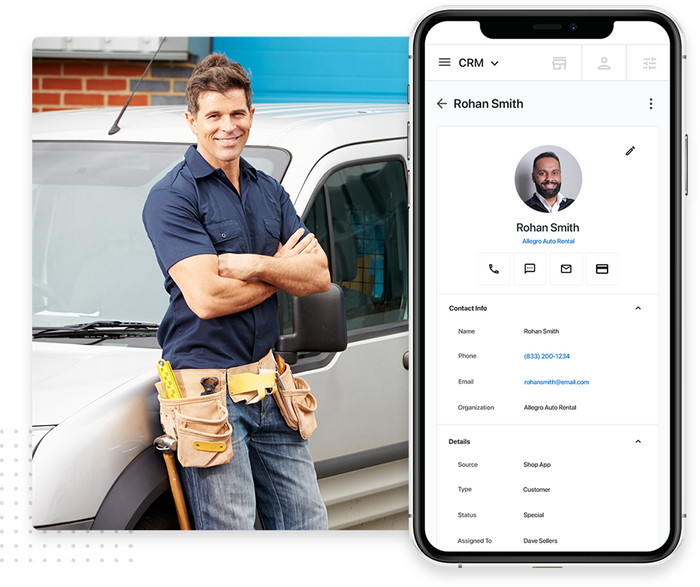 Turn more leads into customers
Streamline everything about your sales process with a CRM that makes it easy to manage all your leads, sales reps, deals, sales stages, automated email lead nurture campaigns and more.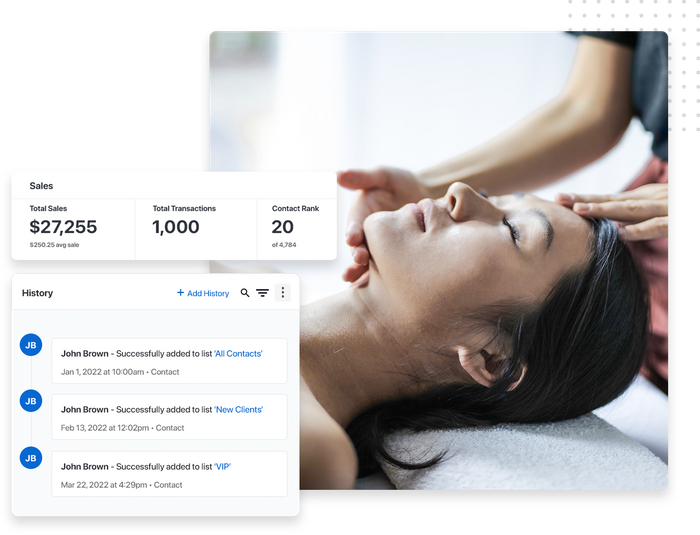 Turn customers into fans
Fine-tune your customer experience with a CRM that allows you and your team to stay organized, create custom fields, track communications, upload files, create tasks, manage projects, send automated emails, manage billing and more.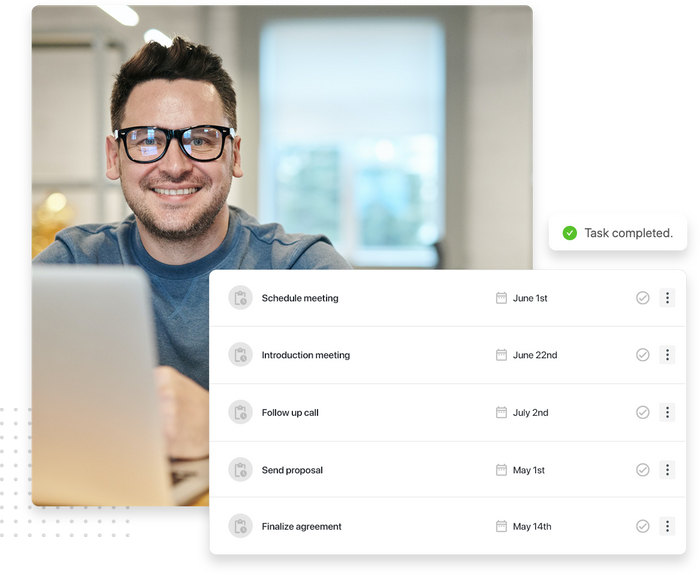 Create and manage tasks
Take the guesswork out of what to do next. Keep yourself and your team organized and efficient as your business grows. Use task templates to create common tasks and reminders in seconds.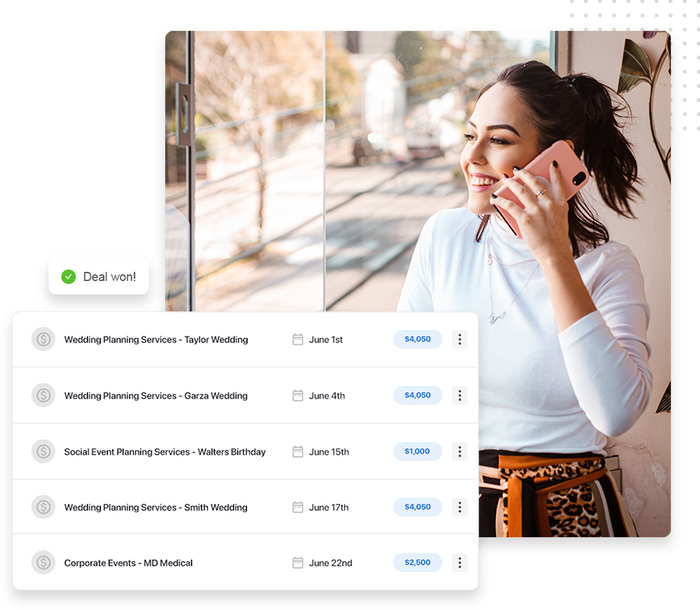 Manage projects, deals and more
Effectively manage deals and projects from end to end. Customize stages, assign multiple team members, assign tasks, upload files, set deadlines and more.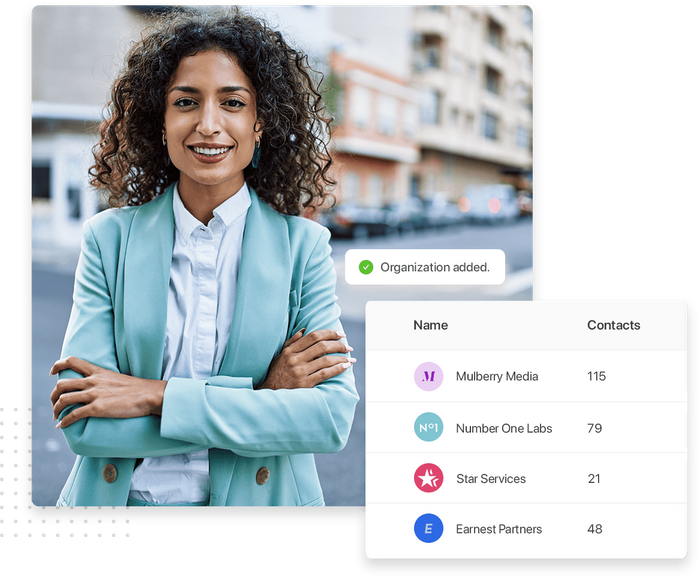 Organize B2B relationships
Stay organized and easily manage your B2B relationships by grouping your contacts based on their associated organizations. Quickly see all contacts from selected organizations in one place.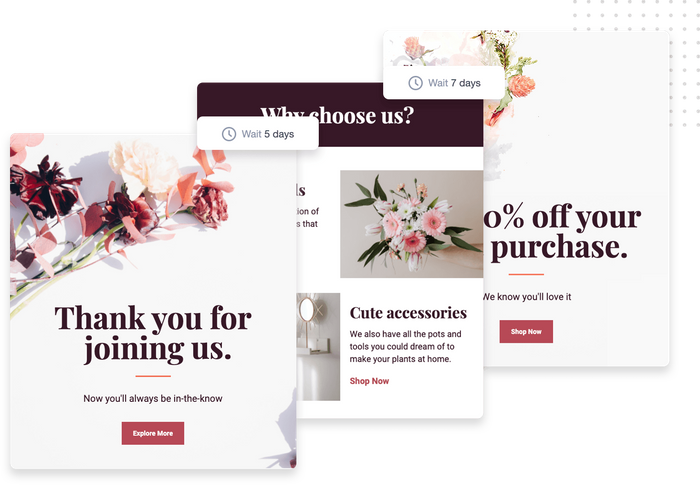 Automate your marketing
Turn your CRM into an automated marketing engine that sends the right campaign to the right contact at the right time to help you increase sales, life-time value, referrals and reviews.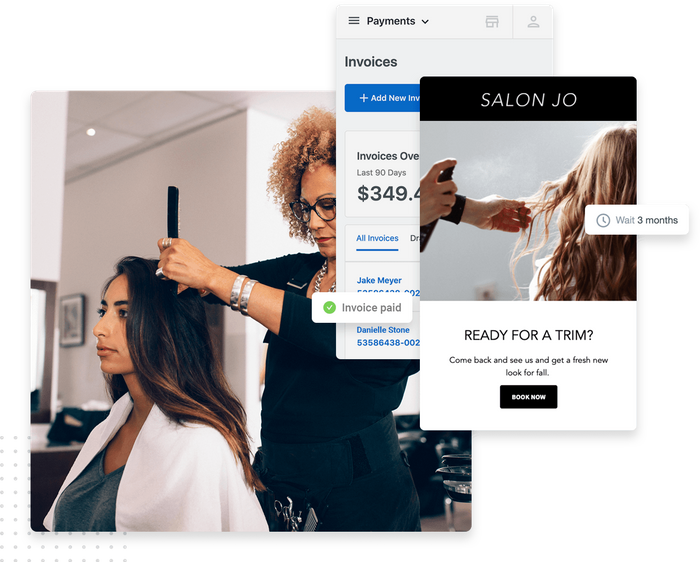 Enjoy a fully integrated CRM
Your CRM seamlessly integrates with your website and the rest of the Marketing 360™ platform, including forms, payments, email automation, scheduling, reporting and more.
Plus, all of these great benefits.
Everything you need to help compete online. Not only do you get the tools you need to help manage your business, but you also get the dedicated marketing team you need to help grow your business — all in one platform.

Team to turbocharge your marketing

Success starts with a modern website

Sell your products everywhere online

Get paid easier, your way

All-in-one business management

CRM
Stay organized as you scale and grow

Create forms for anything

Stay top of mind with email and text

Gain the edge of a good reputation

Streamline your social media

Level up your content marketing

Fuel growth with multi-channel ads

In-depth reporting you need to win
Get the tools you need to help
manage and grow

your business.