Email Marketing
Stay top of mind with email and text
Nurture your leads, customers and more with effective email and text message marketing. Send the right campaign, at the right time, to the right person to help boost sales. Get started today to learn more and explore plans and pricing.
Nurture gives you the leverage of…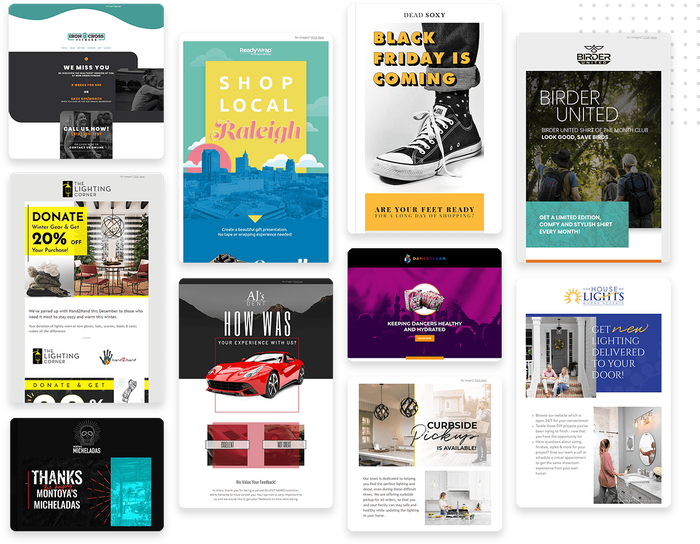 Campaigns for all industries
Use popular email templates and campaigns for your industry, or create your own with easy-to-use tools you'll love. Tour by industry.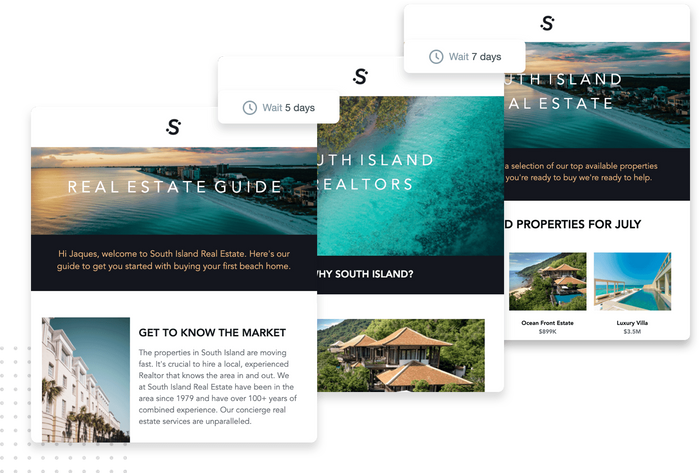 Email marketing automation
Easily automate your marketing. Set up beautiful automated email campaigns that send the right message to the right lead, customer or contact at the right time.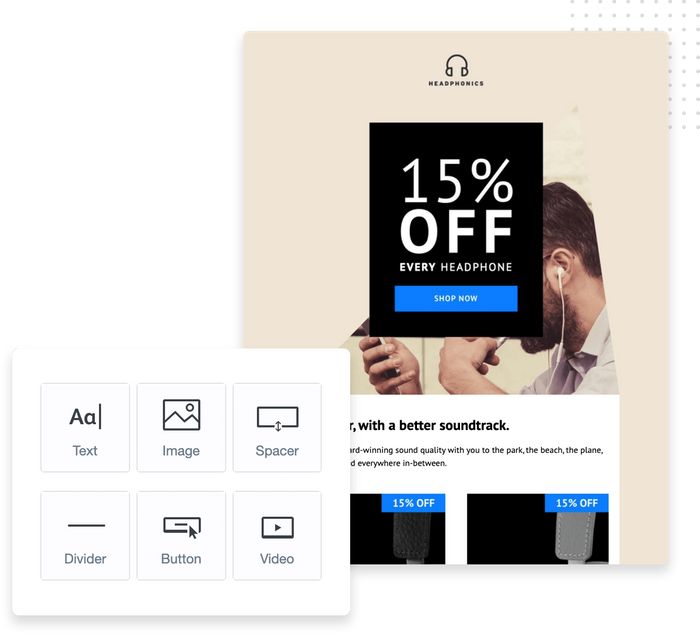 Beautiful, modern templates
Browse and select from a huge library of professional email templates specific to your industry and beyond. Find the one you like best, then simply click, customize and send!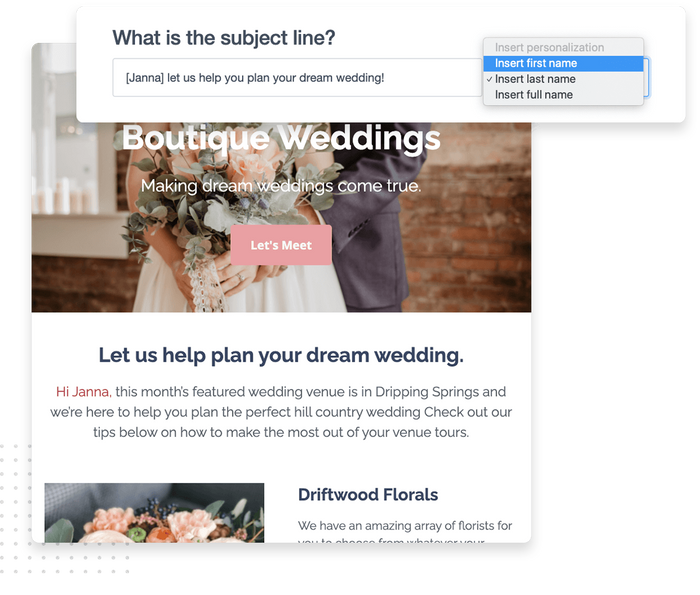 Eye-catching personalization
Personalize your email campaigns by dynamically adding such things as the recipient's name to the subject line or content in seconds.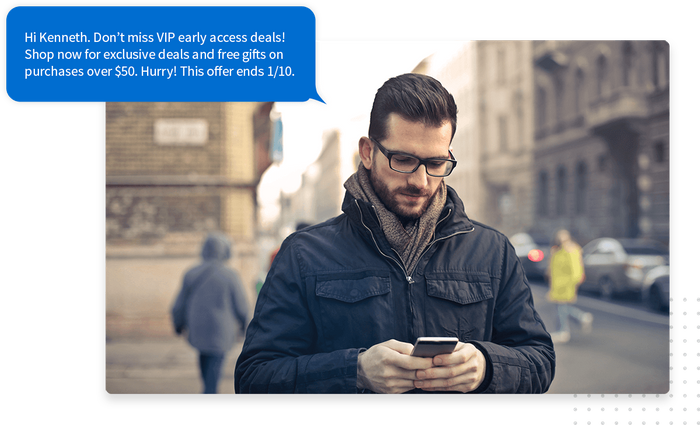 Easy text message marketing
Easily create text message marketing campaigns and start building your subscriber list. Perfect for things like limited time special deals, real-time updates and more.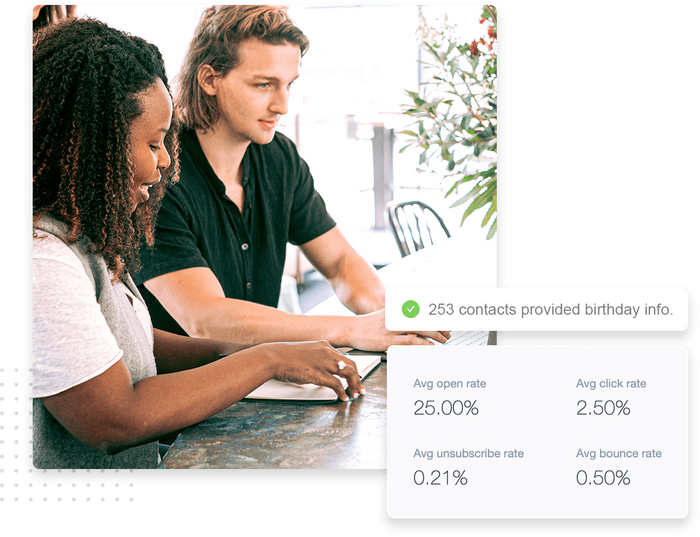 Insights to help you improve
Explore campaign performance so you can do more of what works and less of what doesn't over time in order to drive the results you're looking for.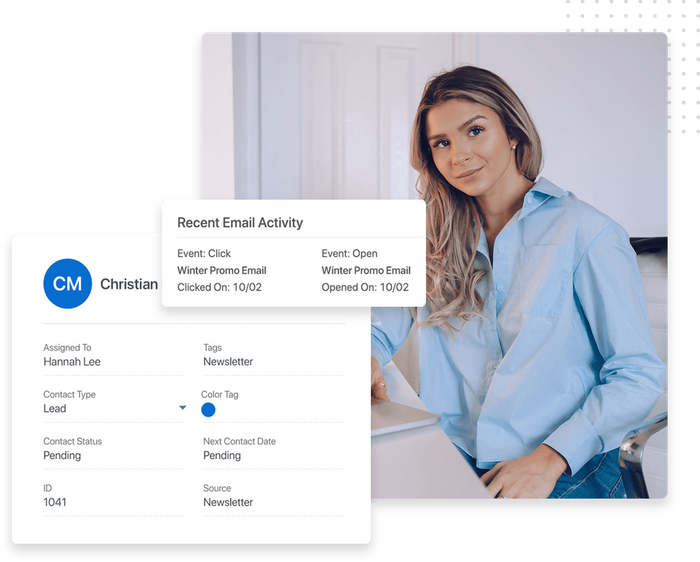 Fully integrated campaigns
Unlock the power of automation by using a platform that's fully integrated. This allows you to do things like send an email asking for a review the day after a new customer makes a purchase.
Plus, all of these great benefits.
Everything you need to compete online. Not only do you get the tools you need to help manage your business, but you also get the dedicated marketing team you need to help grow your business — all in one platform.

Team to turbocharge your marketing

Success starts with a modern website

Sell your products online

Get paid easier, your way

All-in-one business management

Stay organized as you scale and grow

Create forms for anything

Email Marketing
Stay top of mind with email and text

Gain the edge of a good reputation

Streamline your social media

Level up your content marketing

Fuel growth with multi-channel ads

In-depth reporting you need to win
Get the tools you need to help
manage and grow

your business.