Ads
Fuel growth with multi-channel ads
You can't control where people spend their time, but you can control if you're there. Capture market share by staying in front of the right audience with multi-channel ads. Get started today to learn more and explore plans and pricing.
Multi-channel ads are the secret weapon you need to...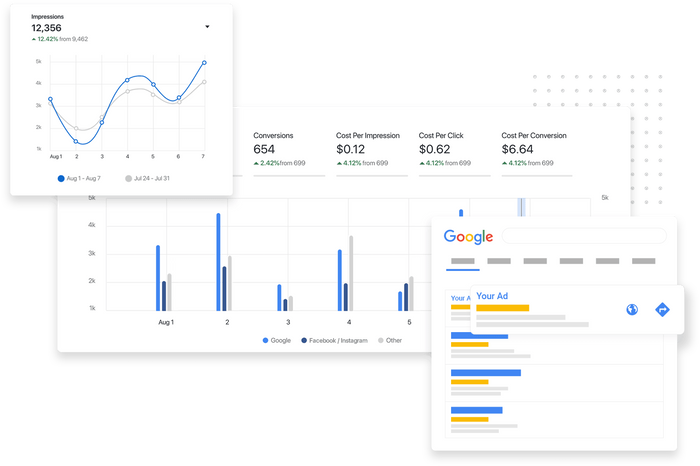 Get on top of search
Run ad campaigns on Google for the keywords that can drive the most leads and sales. Track your performance in one place, so you can invest more in what's working and less in what's not over time in order to maximize your ROI.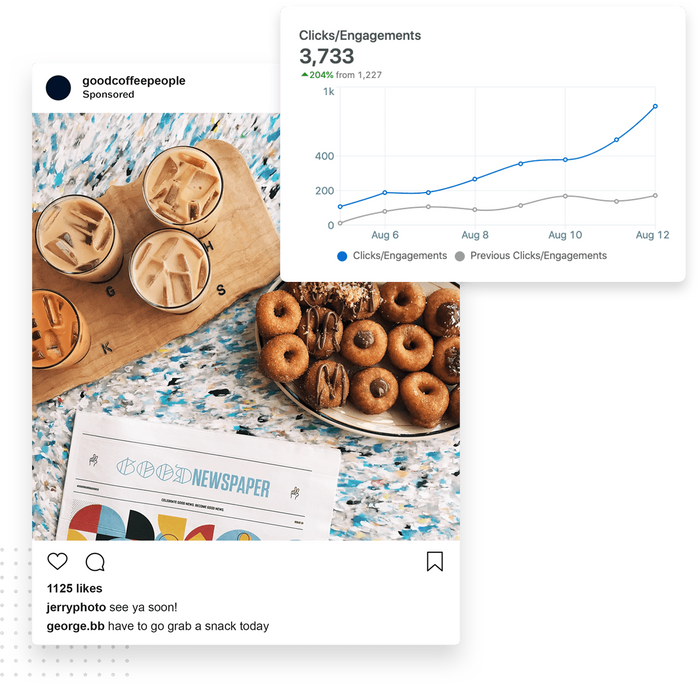 Harness the power of social
Run targeted ad campaigns across Facebook, Instagram, YouTube or LinkedIn to get in front of the right people at the right time and maximize your brand awareness.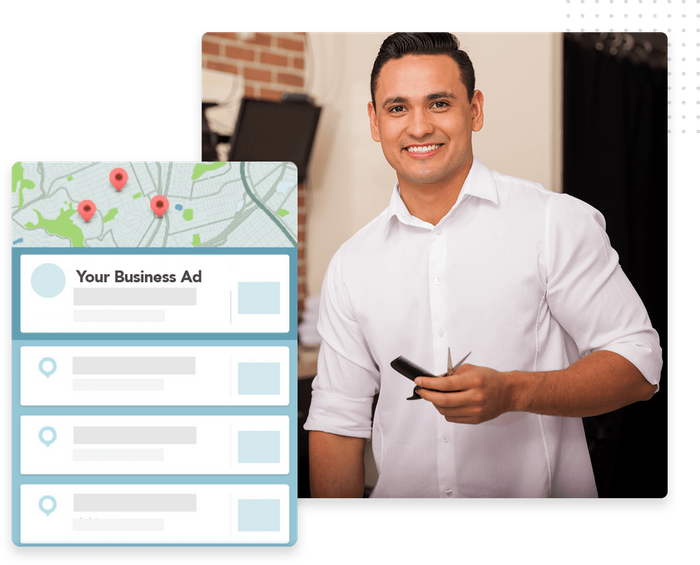 Build your local presence
Run local maps ads on Google Maps to get your Google My Business listing on top of your competitors, or on Waze to capture the attention of people nearby.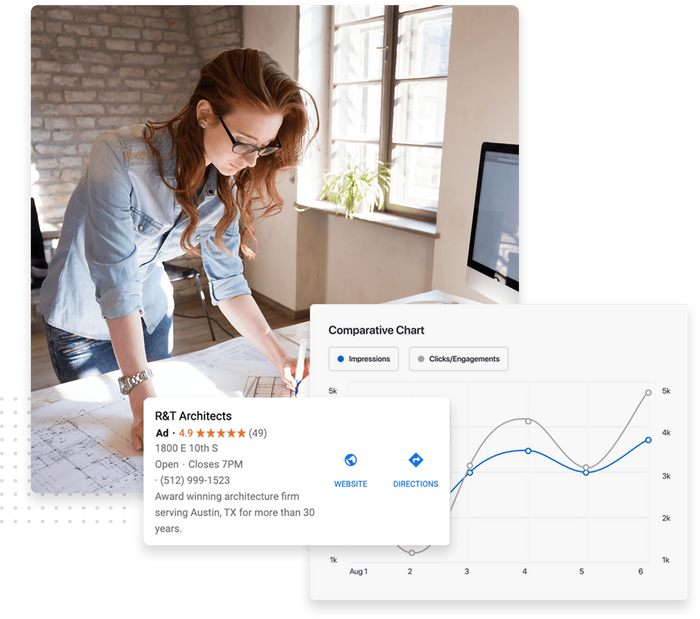 Get qualified leads
Run Google Local Service Ads to get high-quality, guaranteed, low-cost leads for the people in your area looking for the services you offer.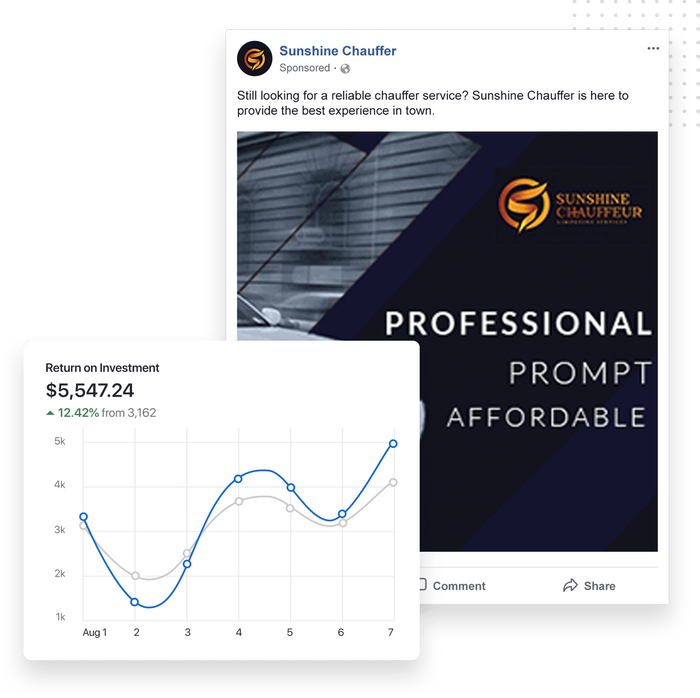 Amplify results with retargeting
Run dynamic and highly targeted multi-channel remarketing campaigns across such channels as Instagram, Facebook, YouTube and the Google Display Network, which includes thousands of the most-visited websites online.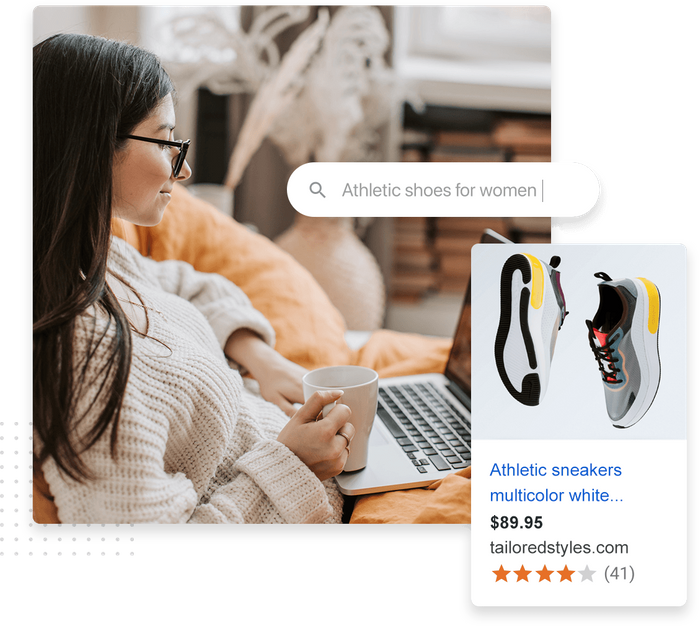 Sell more with shopping ads
Run shopping ads on Google Shopping, Bing Shopping and across social media, and see what products drive the highest ROI so you can reinvest more into them over time to boost sales.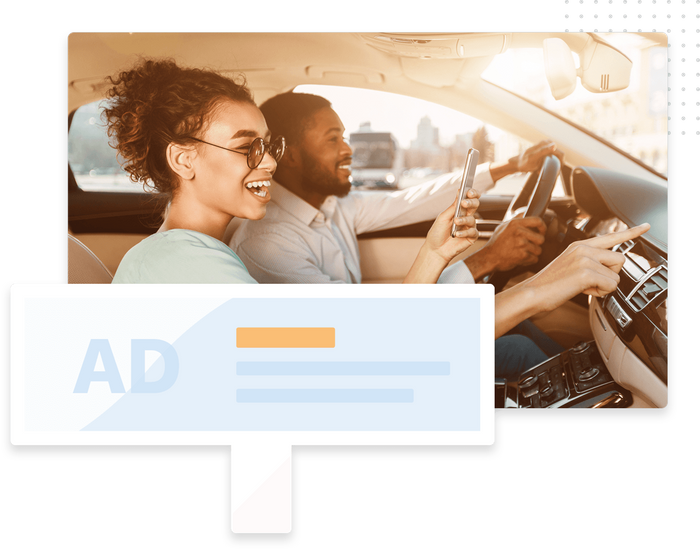 Get on digital billboards
Run ads on digital billboards to increase brand awareness and confidence for your brand. Gain access to thousands of billboards across Canada & the US.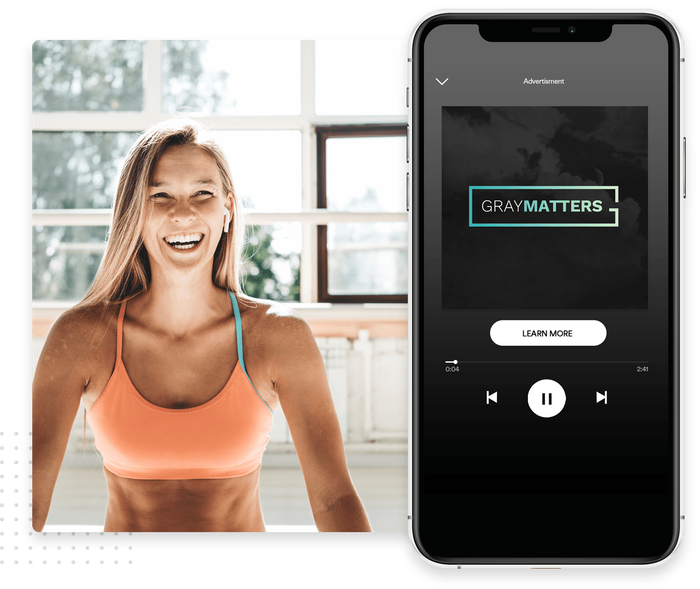 Air on digital radio
Take your brand to the next level by running digital radio ads via Spotify!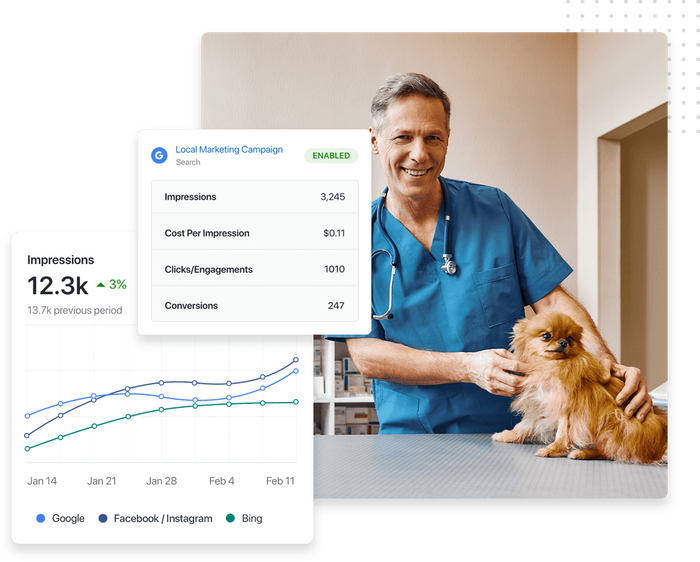 Compare results in one place
Best part is, you can manage and run your ad campaigns across many popular channels and compare all the results in one place, from one platform. This not only saves you time, but allows you to quickly see where to best invest your ad budget.
We can help you manage your multi-channel advertising campaigns
Need help fueling your brand with leading-edge multi-channel advertising? We're here to help! Add a dedicated Ad Specialist to your plan and get eye-catching ads for your brand that run across some of the most popular digital channels today. Watch this video.

Plus, all of these great benefits.
Everything you need to compete online. Not only do you get the tools you need to help manage your business, but you also get the dedicated marketing team you need to help grow your business — all in one platform.

Team to turbocharge your marketing

Success starts with a modern website

Sell your products everywhere online

Get paid easier, your way

All-in-one business management

Stay organized as you scale and grow

Create forms for anything

Stay top of mind with email and text

Gain the edge of a good reputation

Streamline your social media

Level up your content marketing

Ads
Fuel growth with multi-channel ads

In-depth reporting you need to win
Get the tools you need to help
manage and grow

your business.