You can build an
online store

that keeps customers coming back for more
Build a sleek, modern online store, stay organized while managing customers and payments, sell your products online.
Sell across platforms
Boost sales and direct shoppers to your online store by advertising on the top marketing channels.
Marketing automation
Create life-long fans and loyal customers with automated text and email marketing
Easy checkout
Give your customers peace of mind when they shop with easy, safe, and secure credit card processing
Manage everything
Get the tools you need to help manage and grow your online store from a singular platform
Get the tools you need to help manage and grow your online store from one platform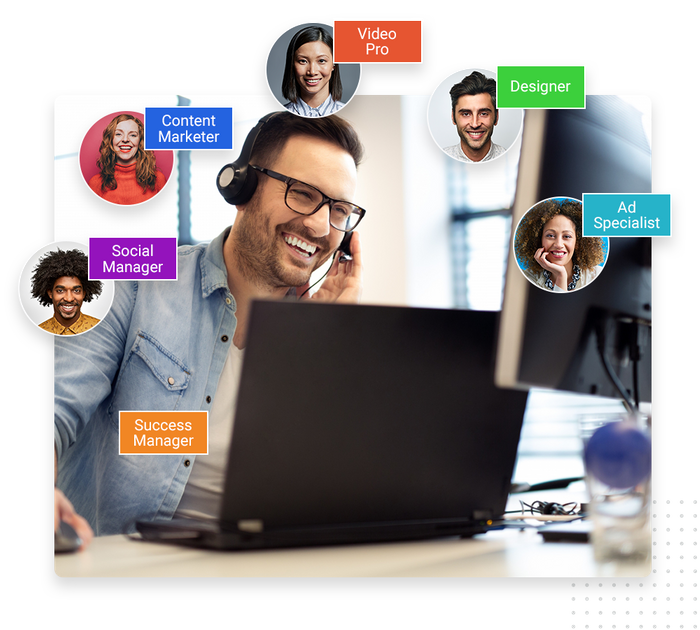 The marketing team to help you grow your online store
Marketing 360™ can provide you with the tools you need to help manage and scale your online store, but you can also get access to do-it-for-you e-commerce marketing programs and a dedicated marketing team. Let us focus on growing your online store so you can focus on running it. Learn more.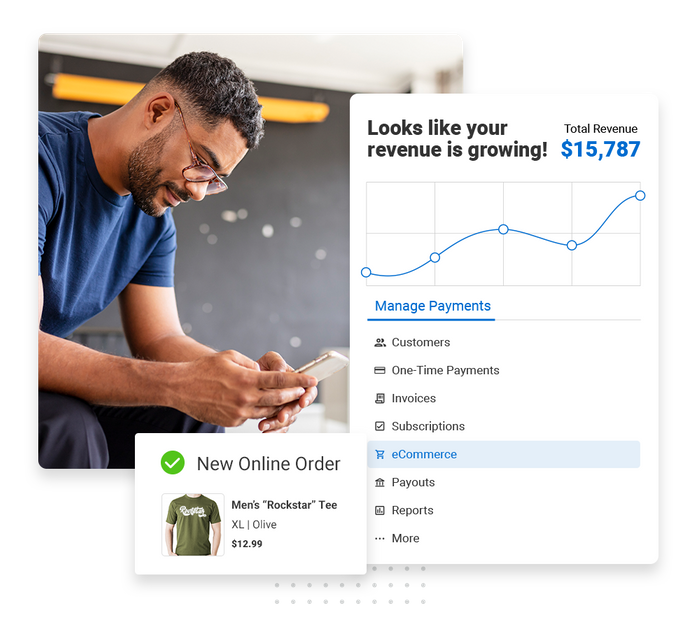 Easy and secure payment processing for your online store
Accept payments, send and manage invoices, learn what works and what doesn't with insightful e-commerce reporting, manage your inventory and so much more. Payments is the easy, all-in-one payment processing and management solution that an online store needs to get it right.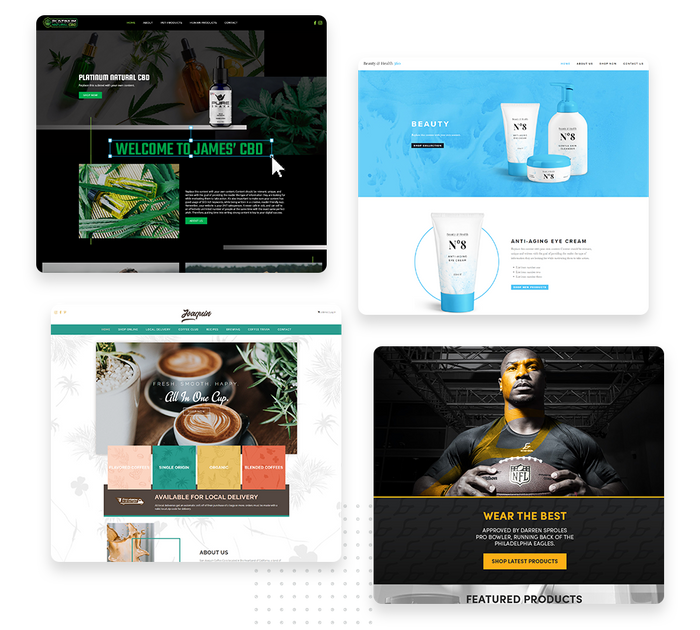 Build an online store that drives sales
Highlight your products and give your customers the best possible shopping and check-out experience. Customizable e-commerce templates and a drag-and-drop editor make it easy to build a modern, attractive online store that's user-friendly, mobile-friendly and easy to navigate. See how it works.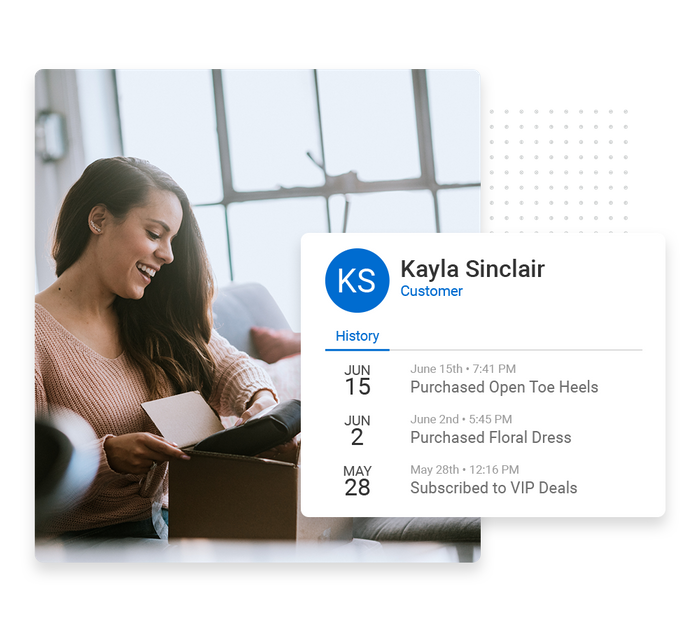 Increase the average lifetime value of your customers
Build stronger relationships with your customers and keep them coming back for more with an e-commerce CRM that does it all. Manage your customers, keep track of purchase history, create custom lists for email marketing campaigns and more — all from one dashboard.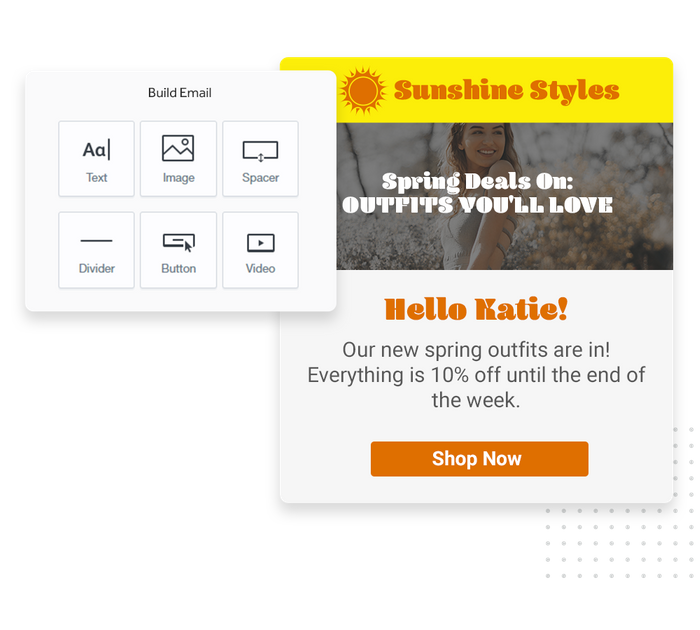 Keep your customers coming back for more
Request product reviews, recommend products, promote offers and sales, share helpful product tutorials and so much more. Automated email campaigns keep customers coming back for more, and they are quick and easy to build with custom e-commerce email templates.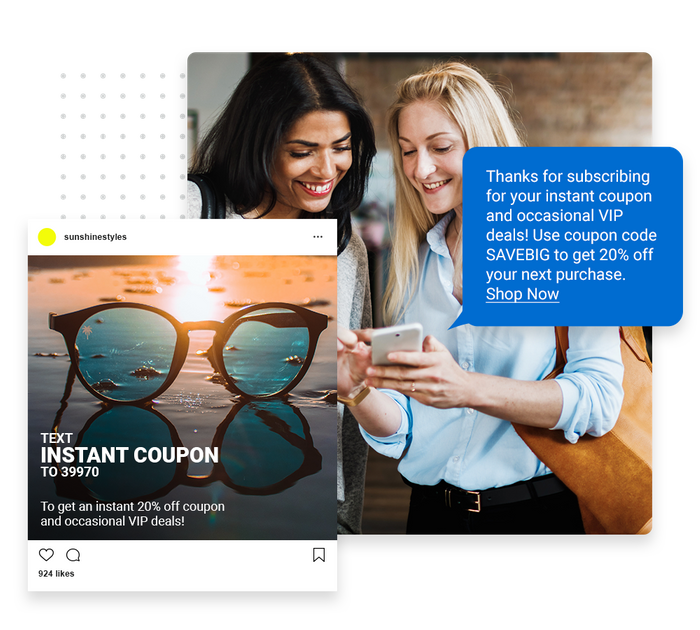 Stay top of mind and instantly connect
Launching a new product? Having a flash sale? Reminding a customer to replenish their order? Getting out seasonal updates? Text message campaigns are the perfect option for customer communications that get the timing just right.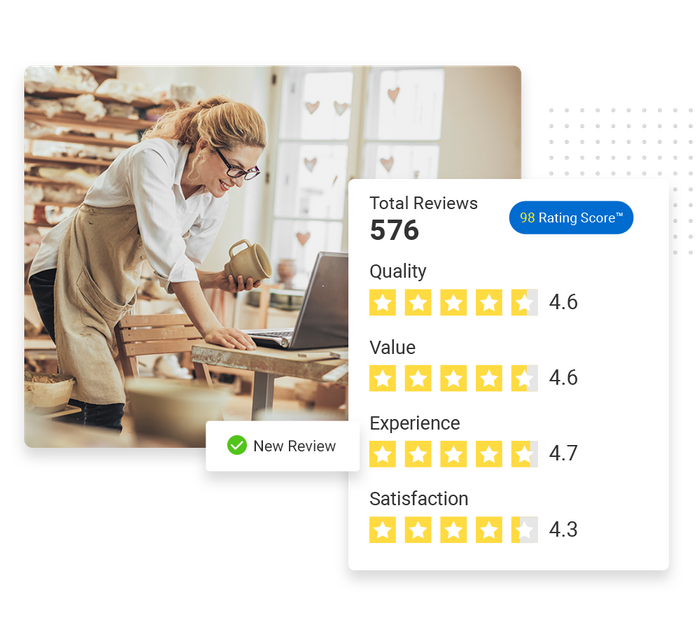 Build trust in your brand and a strong reputation
Generate five-star product reviews to drive sales and grow your online store. Manage your reviews and reputation to become a trusted online retailer. You can do it all and more with Marketing 360 Reputation.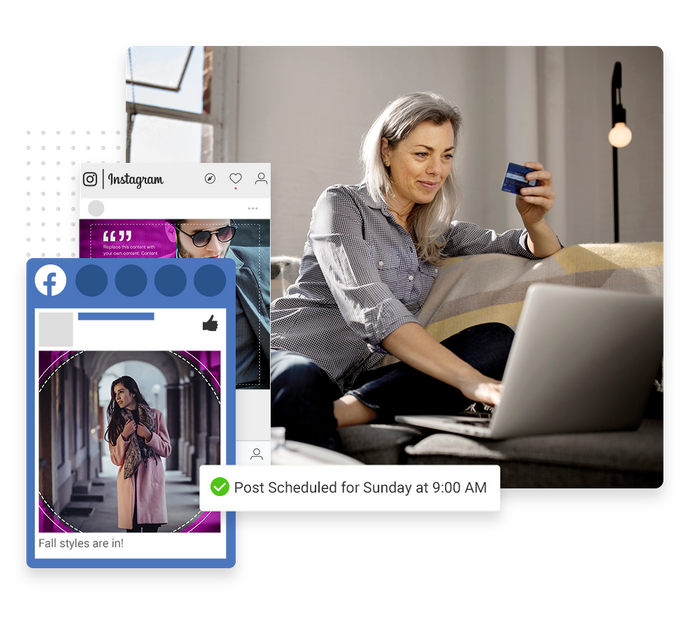 Make connections and sales on social
Expand your reach and introduce your online store to new customers. Boost sales and build a loyal following for your brand. Build and manage your presence across multiple social channels, and simplify social media management for your online store with Marketing 360 Social.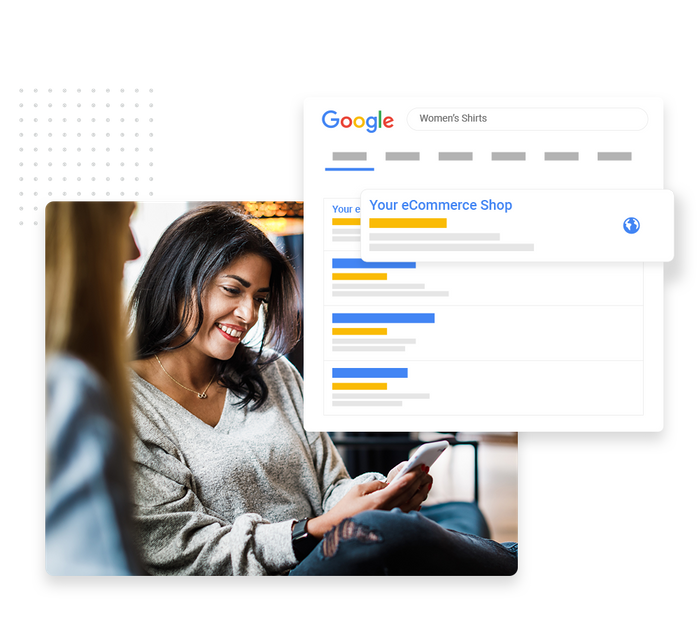 Get low-cost leads and maximize your organic visibility
Drive low-cost, high-quality leads to your website and make your products more visible in the organic search results with content marketing. Plus, you'll have access to easy-to-understand reports that keep you in the know about keyword rankings, organic performance and more.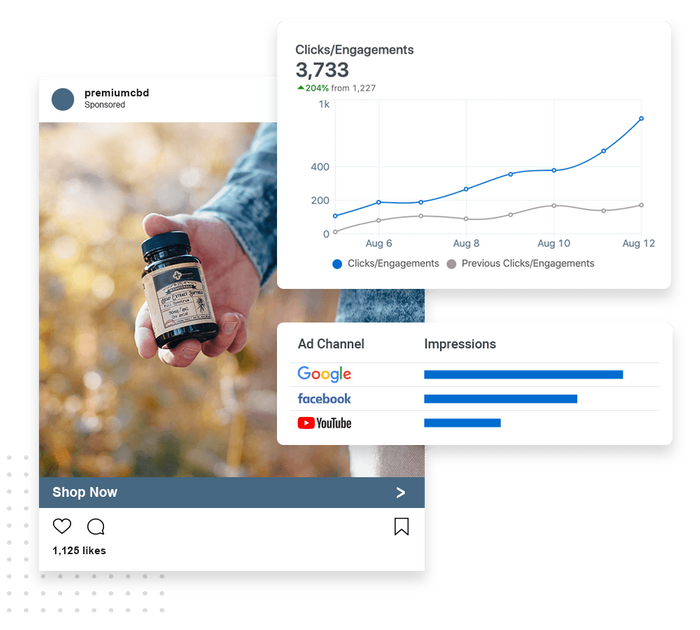 Drive sales and awareness on the top channels
Introduce your brand and products to a whole new audience and increase your sales on Facebook, Instagram, Google and all of the most popular channels with multi-channel advertising. Monitor the results of your campaigns to drive results and increase your ROI.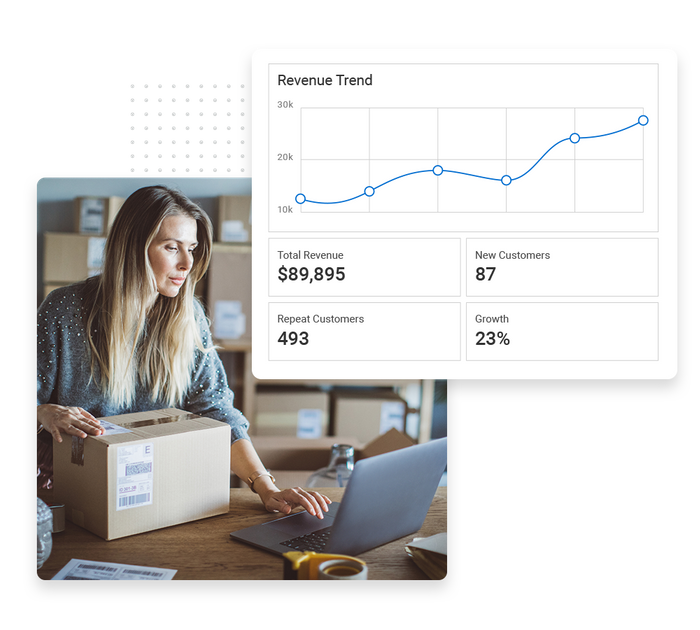 Get more out of e-commerce marketing
Let the data guide you and fine-tune your marketing strategy and budget. Marketing 360 Intelligence reports are easy to understand and give you the concise data you need to get the highest possible ROI and make the most of every dollar you spend on e-commerce marketing.
"As an eCommerce, a large portion of my budget must be for advertising. This tool allows me to track the success of how those precious dollars are spent."
Dona S. | CEO/Owner
"They created my eCommerce site, and the results were outstanding."
Cary M. | President
"Marketing 360™ is an amazing, must-have tool to effectively operate your e-commerce business."
Paul G. | Owner
"So like many folks I run an online ecomm store...They redesigned our site, got our SEO on the first page and are driving conversions like crazy!"
Taylor P. | CEO
"I recommend this marketing services company to any company that is serious about improving its e-commerce business."
Wayne S. | Owner
"My experience with the team has been perfect so far."
Stephanie G. | E-commerce specialist
"Killer Team, killer software! ...Sales have tripled!"
John G. | CEO/Founder
"My online sales continue to grow at a healthy rate."
Philip E. | Owner
"[This is a] very useful and thorough marketing tool for analyzing online sales and SEO, with a great team that is diligent and hard-working."
Chris D. | Co-Owner
Get the tools you need to help
manage and grow

your business.