Turn up the heat for your
HVAC company
Be visible in your community, manage your clients, build a strong online reputation, stay in touch with automated emails and more.
Get paid
Send invoices, collect one-time payments, track revenue growth and more
Manage reviews
Generate and respond to your reviews to build a reputation that speaks for itself
Stay organized
Manage leads and customers, schedules, jobs and more with a powerful CRM
And so much more
Everything you need to help manage and grow your HVAC company from a single platform
Everything you need to help manage and grow your HVAC business from one platform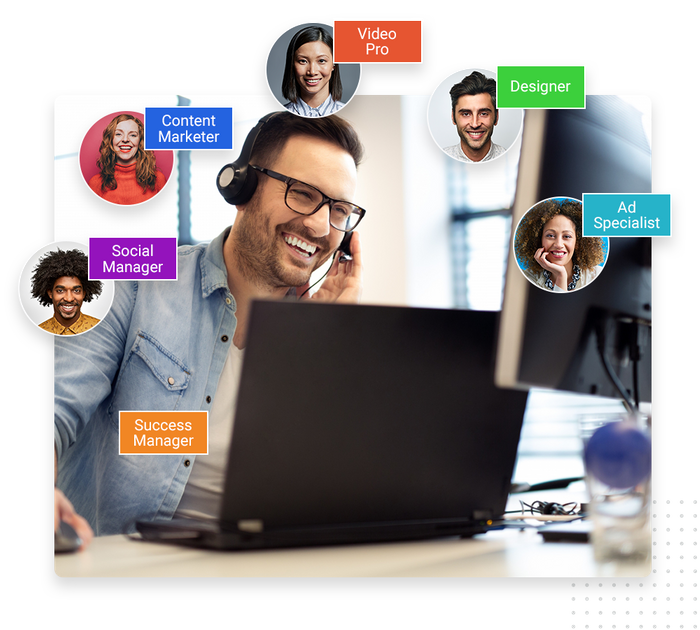 The marketing team to help you grow your HVAC company
With Marketing 360™, not only can you get the tools you need to help scale your HVAC company, but you can also get do-it-for-you HVAC marketing programs and a dedicated marketing team to grow your business. Let us focus on growing your HVAC company so you can focus on running it. Learn more.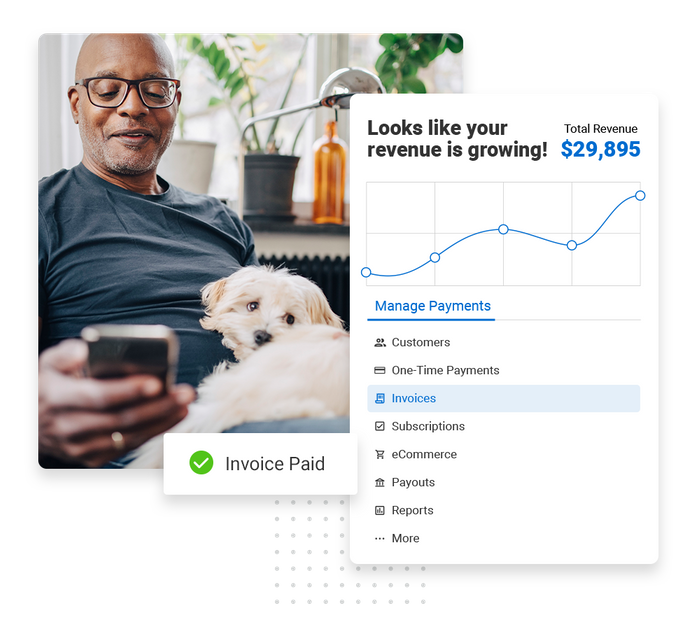 Simplify payment and invoice management
Create and send professional invoices to your customers, and quickly see which invoices are open, overdue or paid from a single dashboard. Allow customers to make payments from your website or a mobile device. Get approved and start accepting payments in minutes.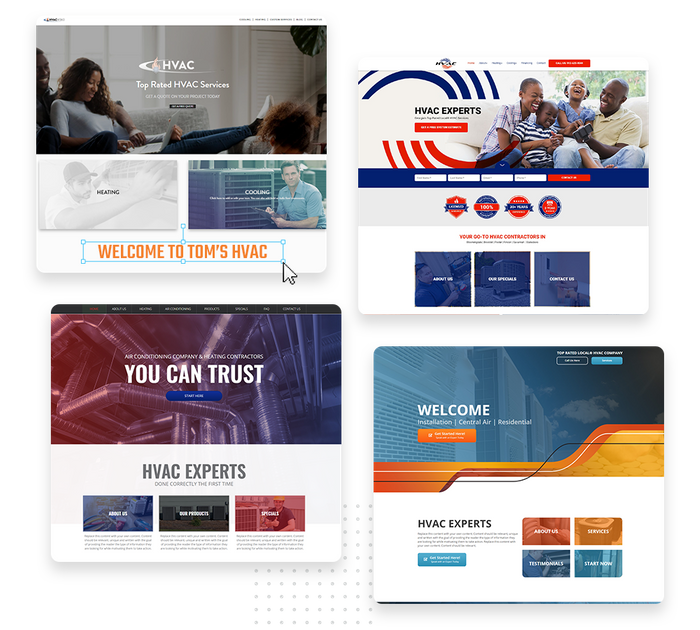 A website that freezes out the competition
These HVAC website designs are built to convert, rank on search engines and perform well on any device. With an easy-to-use drag-and-drop editor, it's easy to build a beautiful website where your customers can get to know you and your services, request estimates, book appointments and more.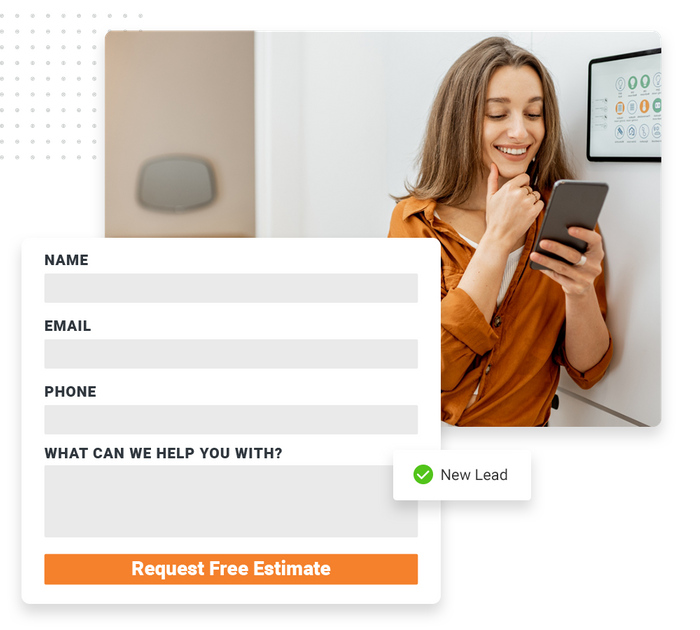 Ready-to-go HVAC forms
Get ready-to-go HVAC forms for your website that sync with the CRM. All forms are easy to edit and customize, including free estimate forms, contact forms, feedback forms, application forms and more.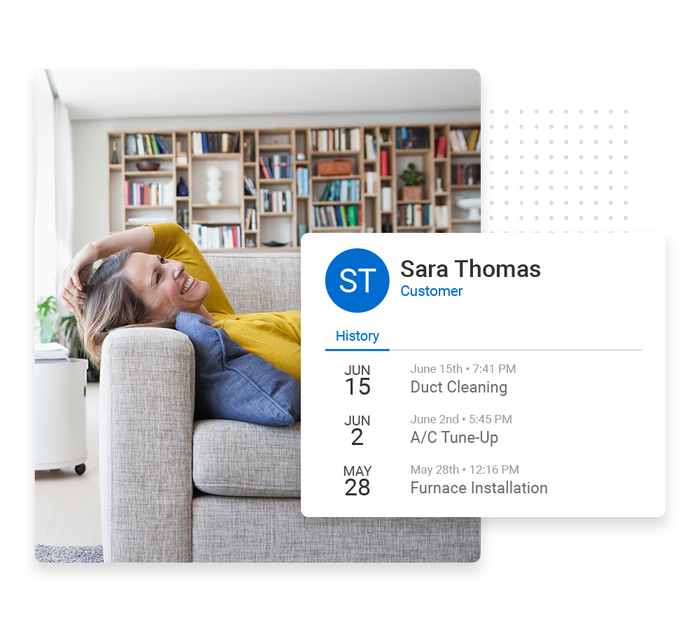 The simple way to manage jobs, customers and more
From leads and clients to jobs and schedules, there are a lot of moving parts to keep track of. Manage it all from one place with a powerful, customizable CRM built for HVAC companies like yours. Stay organized while building better, longer-lasting relationships with your customers.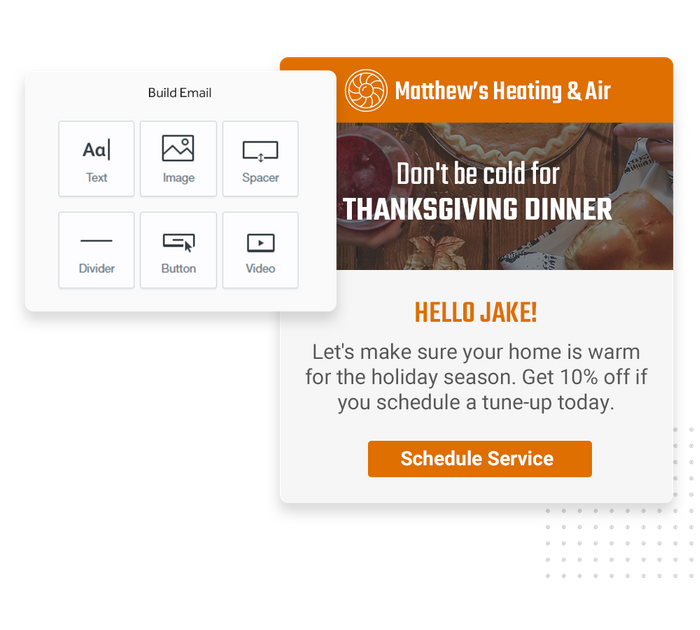 Stay top of mind with email marketing
Running a special on air conditioners? Have a new maintenance plan? Stay connected by sending automated email campaigns. Take advantage of our library of ready-to-go, professional, fully customizable HVAC email design templates and campaigns.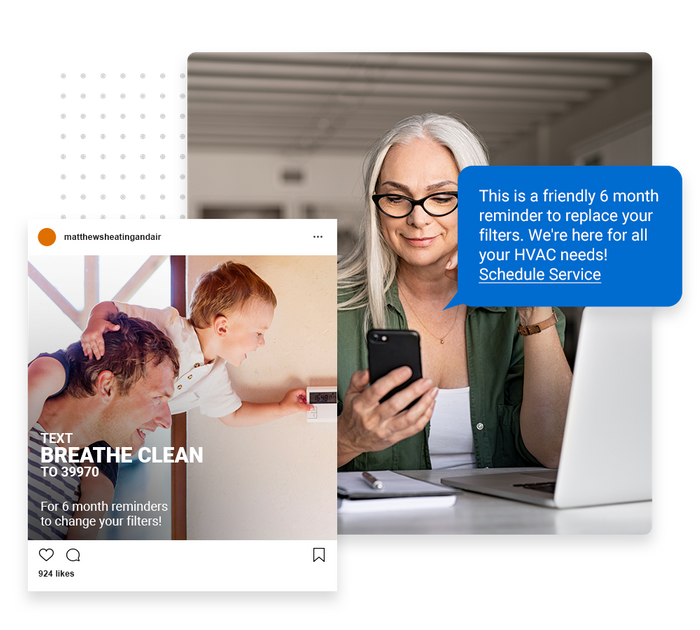 Fill up your schedule with text message marketing
Leverage text message marketing to stand out and grow your HVAC company. Texts work well for filling same-day appointments. It's also a great way to send seasonal reminders and promos to increase your lifetime value per customer.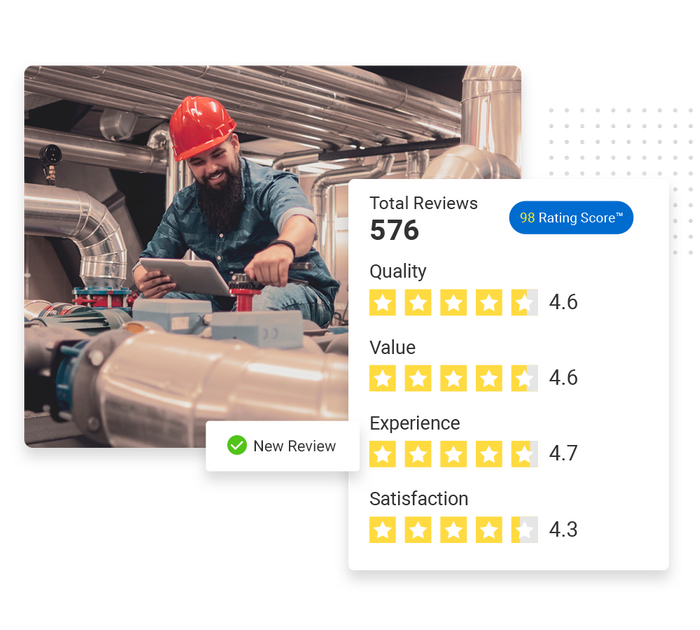 Become one of the highest-rated HVAC company's in your area
Generating more five-star reviews and building a reputation as the HVAC company to work with is easy with Marketing 360™ Reputation. It's the only tool you need to gain more control of your online reputation and put your competition on ice.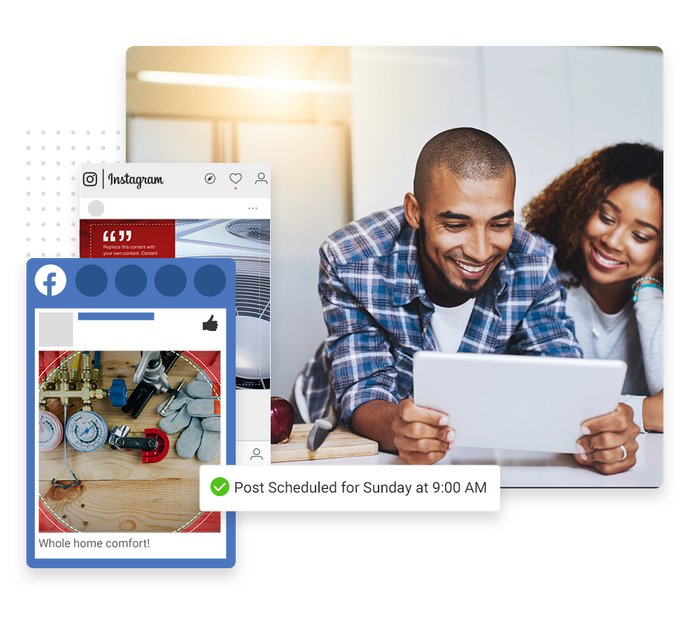 Build connections and expand your reach
Get your HVAC company in front of more people in your community. With Marketing 360™ Social, creating content and managing your social media profiles easy. Best of all, you can do it from one dashboard.
Outrank your competitors on search
When someone searches "HVAC company near me," make sure that you rank on top with effective content marketing. Plus, you'll have everything you need to track your organic performance over time, generate low-cost leads and position yourself for long-term success.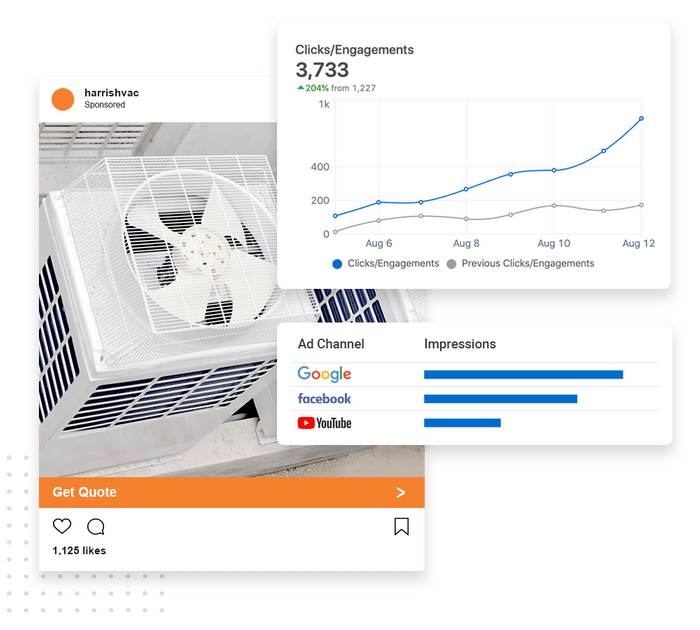 Advertise across today's most popular channels
Get seen whenever people in your community are looking with multi-channel advertising across Google, Facebook, Instagram, YouTube and more. Plus, you'll increase your ROI with easy-to-understand analytics tools that help you pinpoint what's working and what's not.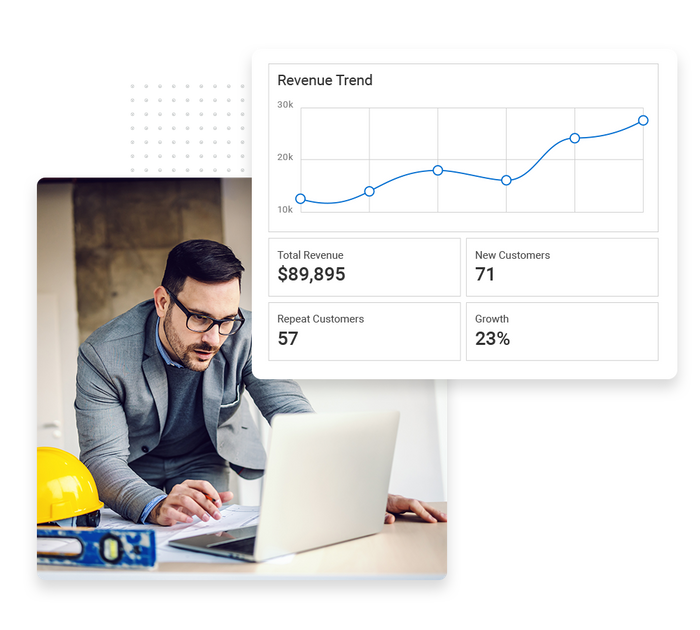 Monitor your performance and fine-tune your efforts
Industry-leading tracking, analytics and reporting tools make it easy to be in the know about how your HVAC company is performing online. Let the data guide decisions about your marketing budget and strategy, and track and manage all of your leads and customers from one place.
"The CRM is easy to navigate with training on hand! I cannot keep up with the volume of customers."
Kathy G. | Owner
"The support we receive from our team is amazing - especially our representative. He really cares about our business."
Bonnie S. | Director
"Good service, good product. The staff is educated and customer oriented."
Deborah B. | Manager
"They took our business into the next level. It is a valuable partnership with very talented, creative and savvy people!"
Jennifer B. | Owner
"Great addition to your business. I feel as if my marketing department is a call away."
Jonathan D. | CEO
"I have had a wonderful experience, from the user dashboard to the website build process."
Meghan G. | Owner
"I love that any time I need to look at the numbers I have access and can do so with ease."
Jennifer N. | Owner & CEO
"It provides insight into all marketing channels and how they perform."
Ashley M. | Director
"We have watched our search rankings improve this year with their platform."
Luke L. | President
Get the tools you need to help
manage and grow

your business.