The
consulting platform

that puts you in charge
Client acquisition, retention and marketing automation while generating more revenue, all from one platform.
Acquire Clients
Capture market share and be seen as a leading consultant
Client referrals
Build client loyalty to get more referrals and repeat business
Content automation
Stay top of mind with automated news letters, emails, and texts
Marketing automation
Everything you need to help automate and grow your consulting business
Everything you need to help manage and grow your consulting firm from one platform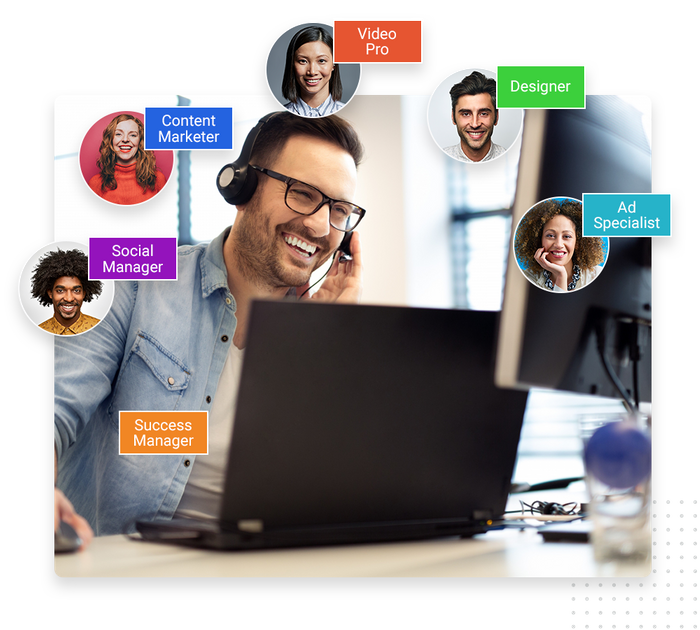 The marketing team to help you grow your consulting firm
Marketing 360™ can give you the tools you need to help scale your consulting firm, as well as access to do-it-for-you marketing programs and a dedicated marketing team — all from one platform. Let us focus on growing your consulting firm so you can focus on running it. Learn more.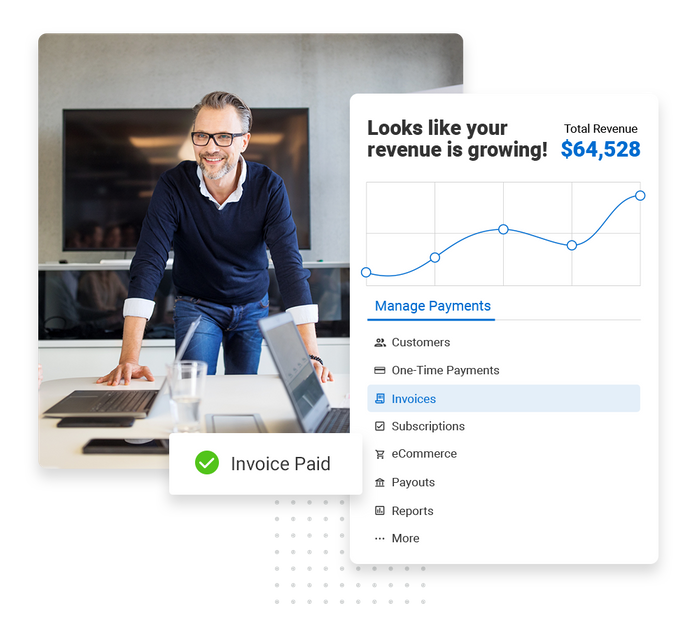 Send and manage professional invoices from one place
Create professional invoices for your clients that can be paid directly online with Payments. You'll also be able to manage all of your payments and invoices from a single dashboard and quickly see the status of each invoice — paid, open or overdue.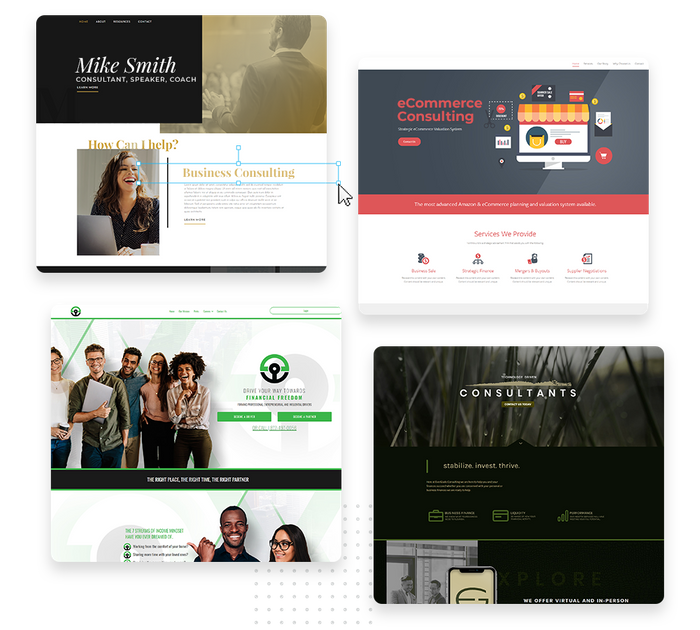 A consultant website that turns leads into clients
Make the right first impression on prospective clients with a modern, elegant website. Websites 360™ offers a library of consultant design templates and an easy-to-use drag-and-drop editor. It's never been easier to build your own consultant website.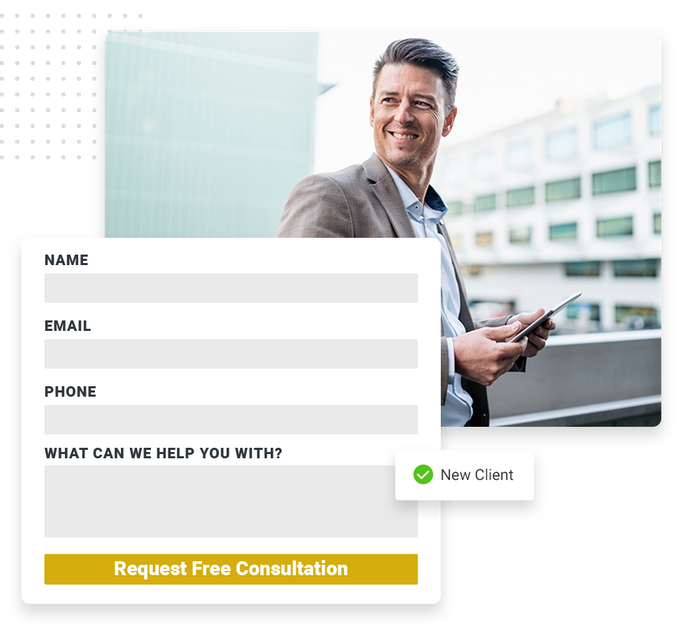 Ready-to-go consultant forms for your website
Get ready-to-go consultant forms for your website that sync with the CRM. All forms are easy to edit and customize. Marketing 360 Forms is the only tool you need to build consultation request forms, contact forms, feedback forms and more.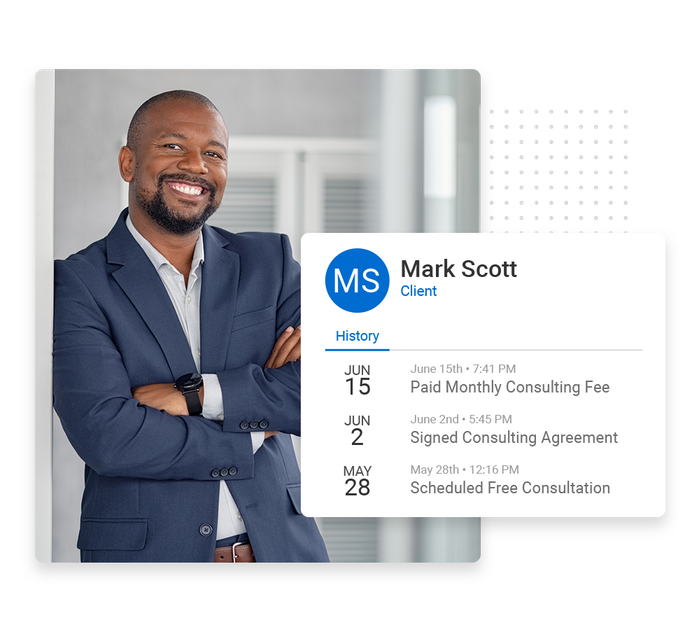 Manage your contacts and build strong client relationships
From leads and clients to partners and professional contacts, manage all of your contacts in one place with a consultant CRM. Plus, manage lead flow to maximize sales, and easily keep track of client notes, day-to-day communications and more.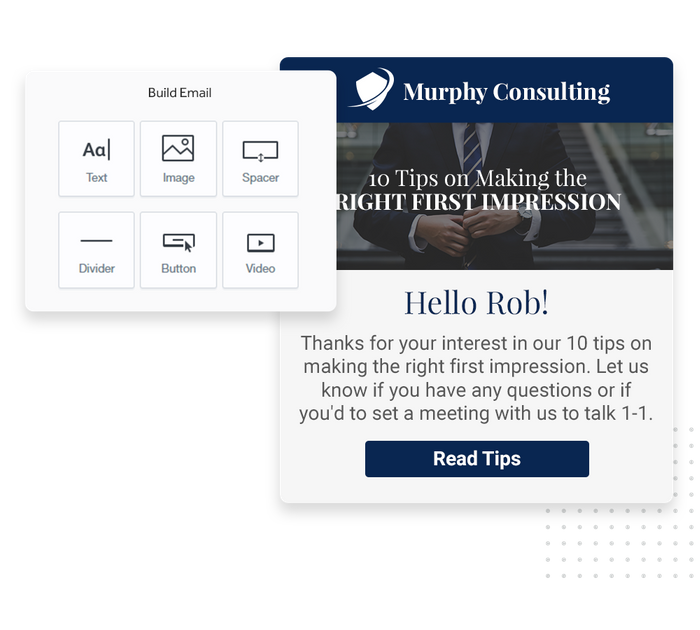 Stay top of mind with email marketing
Share industry-related tips and knowledge, highlight recent projects and testimonials, request reviews, promote upcoming specials and more with email marketing. Nurture makes it fast and easy to build automated email campaigns.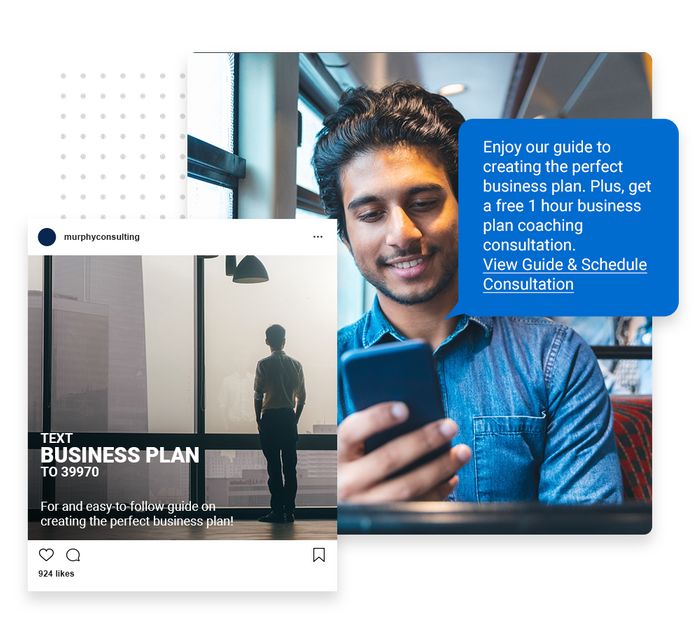 Grow your firm with text message marketing
Text is the perfect option when you need to send out time-sensitive messages, like consultation reminders and follow-ups, real-time updates, limited-time offers and more. Automated text message campaigns are quick and easy to build with Nurture.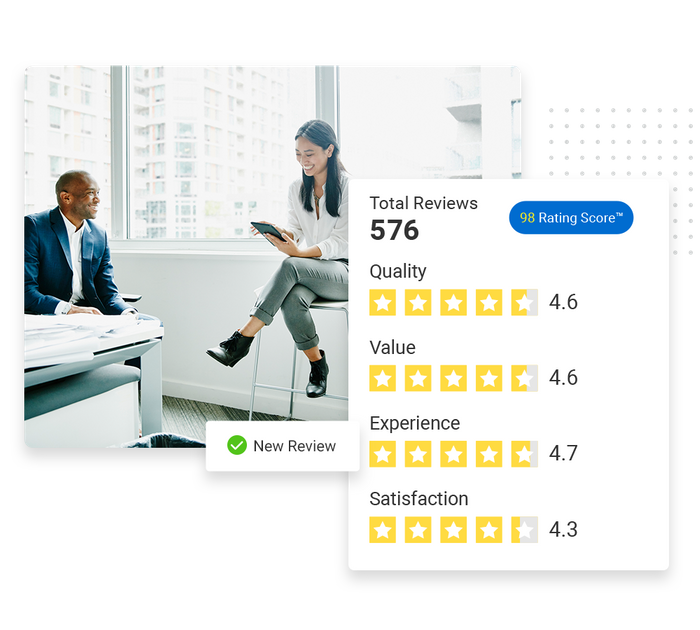 Get reviews and build a strong reputation for your firm
Reputation has everything you need to build a reputation as a trusted, highly-rated consulting firm. Send out review requests, manage your reviews from across the web, build a reviews widget for your website and so much more.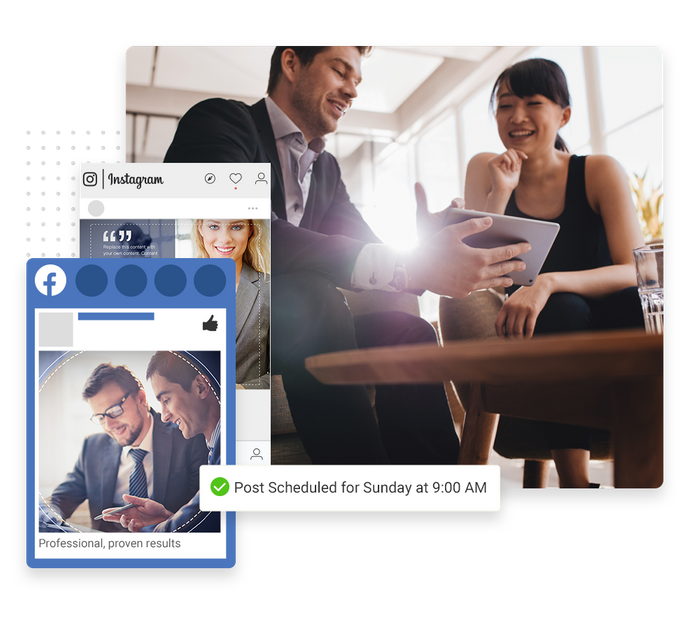 Simplify social media management for your firm
Expand your client base with social media marketing on the most popular channels, including Facebook, Instagram and LinkedIn. Save time and simplify by scheduling out social posts for multiple profiles at once.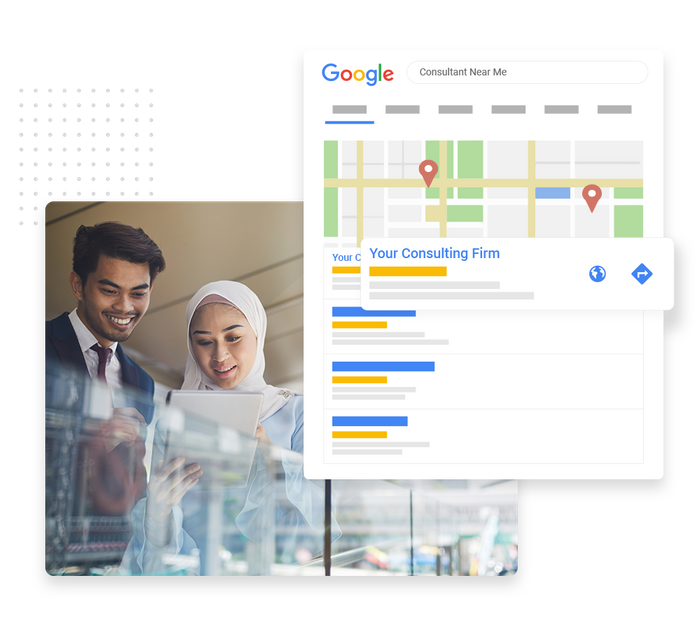 Increase rankings and drive low-cost leads on search
Content marketing can help you get to the top of page one for relevant keywords on Google. Easy-to-understand SEO reporting tools help you track keyword rankings, organic performance over time and more.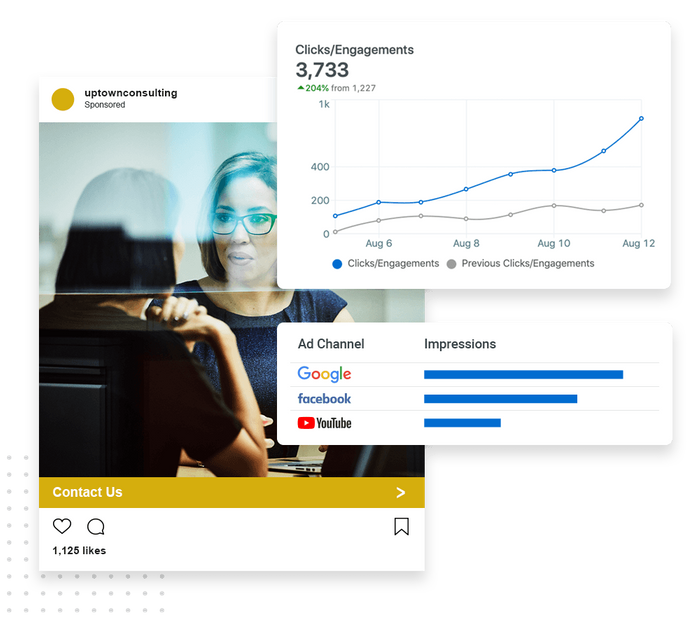 Capture market share on popular channels
Get to the top of Facebook, YouTube, Instagram and more popular channels with multi-channel advertising. Campaigns are easy to create and launch with Ads, and intuitive monitoring tools give you the data you need to maximize your results.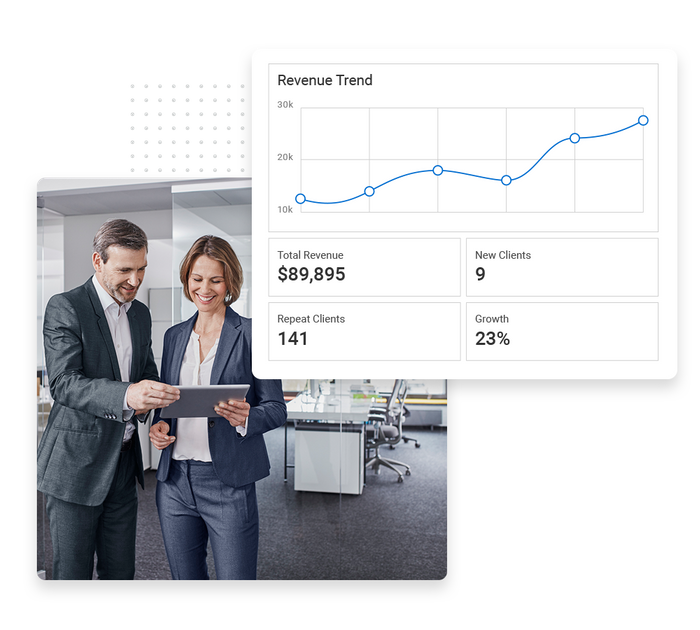 Maximize your ROI with overall performance reporting
Make intelligent, data-driven decisions about your marketing budget and strategy with easy-to-understand performance reporting. Intelligence gives you the data you need to stay in the know about what's working and what's not for your consulting firm.
See What Our Consultant Platform Users Are Saying
"As a consultant, I recommend Marketing 360™ to every small business I work with!"
Katie L. | Consultant
"Our company's revenue more than doubled within the first 6 months of our relationship with Marketing 360™"
Jim B. | CEO
"Marketing 360™ is the best."
Michael C. | Owner
"I highly recommend using them to help grow your business."
Steve U. | CEO
"I love that any time I need to look at the numbers I have access and can do so with ease."
Jennifer N. | Owner & CEO
"They have been a great business partner and a key component to our success."
Luis F. | President
"The software is elegant and refined."
Laurence M. | President
"The software is very user-friendly and the step by step instructions makes it even easier to use."
Vaxy V. | Marketing Account Manager
Get the tools you need to help
manage and grow

your business.