The
automotive platform

to take your shop to the next level
Acquire customers, book revenue, get more reviews and manage clients, all from one platform.
Stay organized
Stay organized with CRM, booking and scheduling
Stay relevant
Send text and email notifications and appointment reminders
Get paid
Get paid easier with payments, and generate customer invoices
Marketing automation
Automate, manage and grow your shop from one platform
The tools you need to help manage and grow your auto repair shop from one platform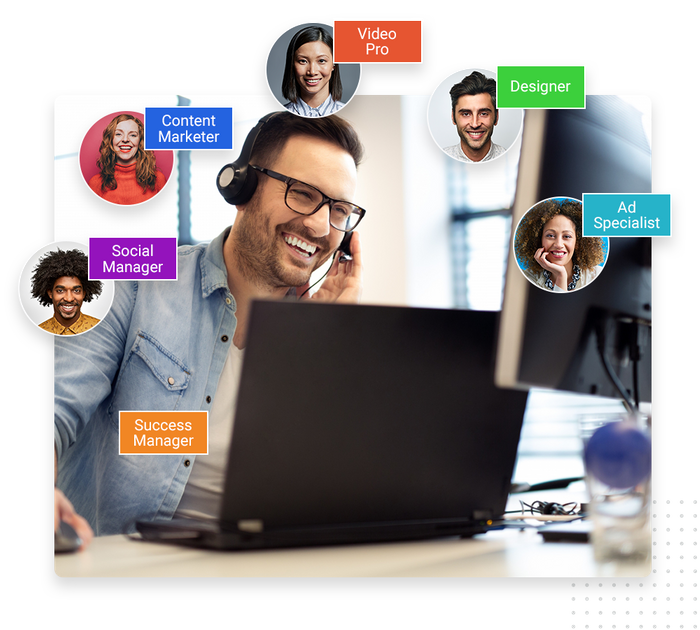 The marketing team to help you grow your auto repair shop
Marketing 360™ can give you the tools you need to help scale your auto repair shop from one platform, as well as do-it-for-you marketing programs and a marketing team dedicated to your success. Let us focus on growing your auto repair shop so you can focus on running it. Learn more.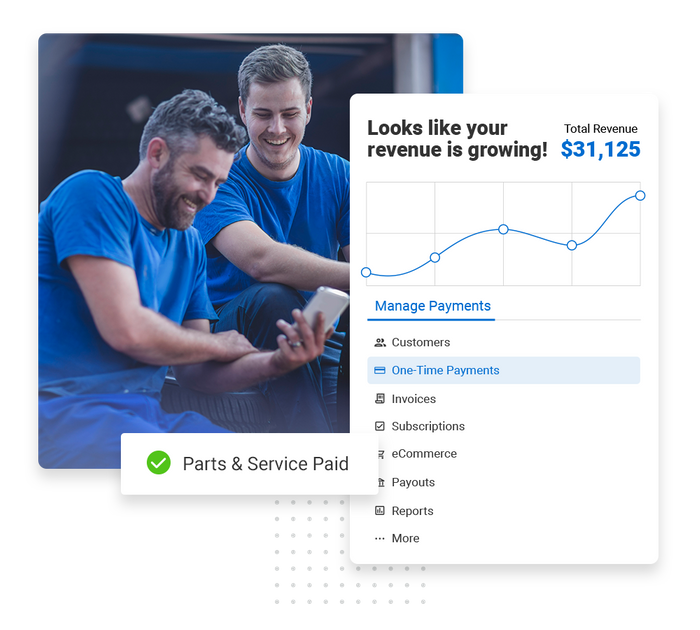 Simplify payment processing and invoice management
Securely process payments in your auto shop, on your website or on the go. Payments also makes it easy to create and send invoices that can be paid directly, and you can monitor the status of all of your invoices from one dashboard.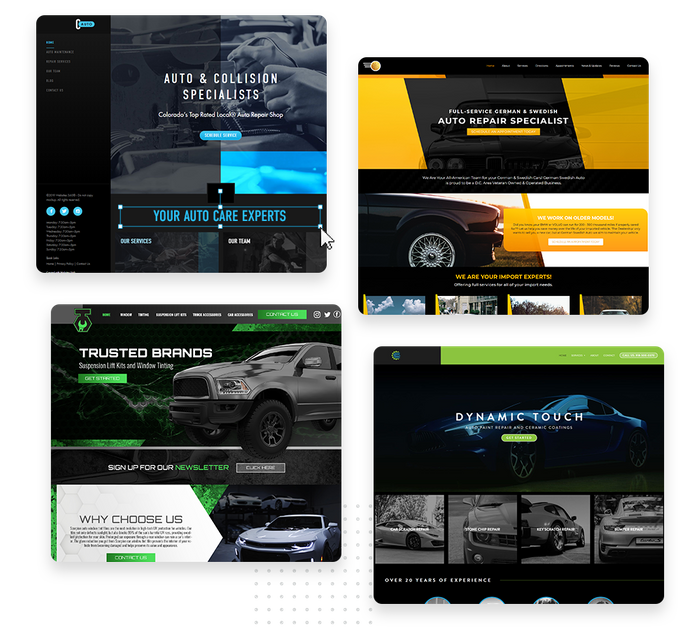 A website that keeps your auto shop running strong
Build a modern website for your auto shop with Websites 360™. A library of auto shop design templates and an intuitive drag-and-drop editor make building your own website easier and faster than changing the oil.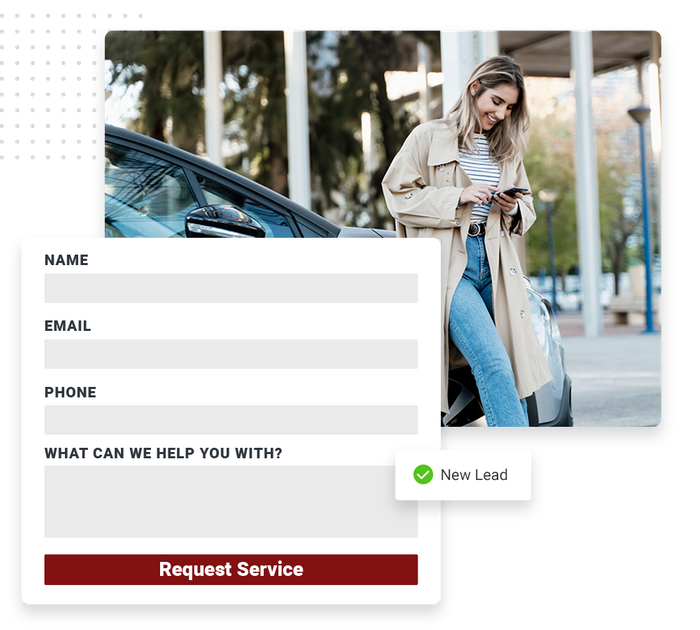 Ready-to-go auto repair forms
Get ready-to-go auto repair forms for your website that sync with the CRM. All forms are easy to edit and customize. Build different forms for free estimates, appointment requests, contact, feedback and more.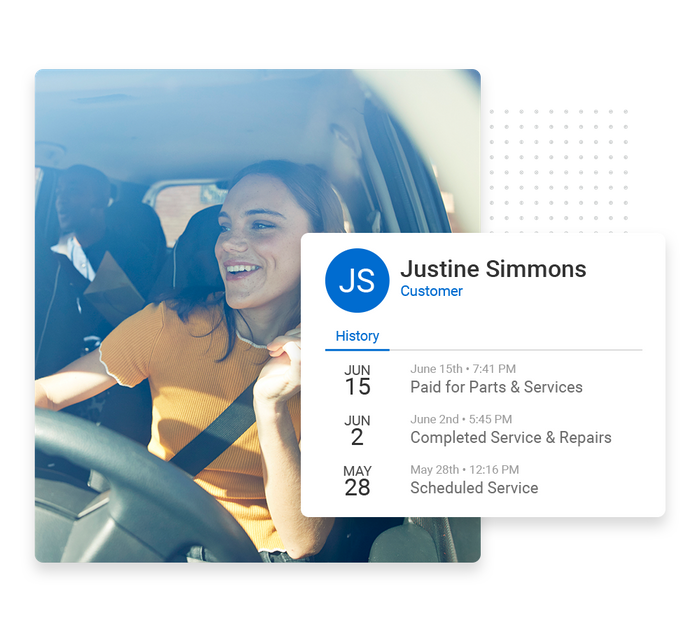 Manage life-long customers with an auto repair CRM
Stay organized and build long-lasting customer relationships with an auto repair CRM. Manage all of your customers from one place. Plus, manage customer information and day-to-day contacts, as well as projects, schedules and more.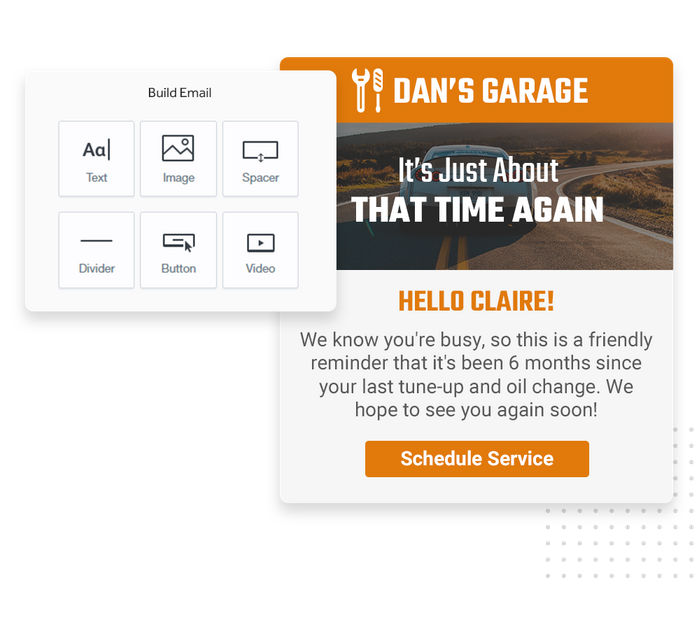 Stay relevant with automated email campaigns
Returning customers are better customers. Be the first auto repair shop your customers think of with email marketing. Nurture has the tools you need to create and launch automated email campaigns with key customization tools that boost results.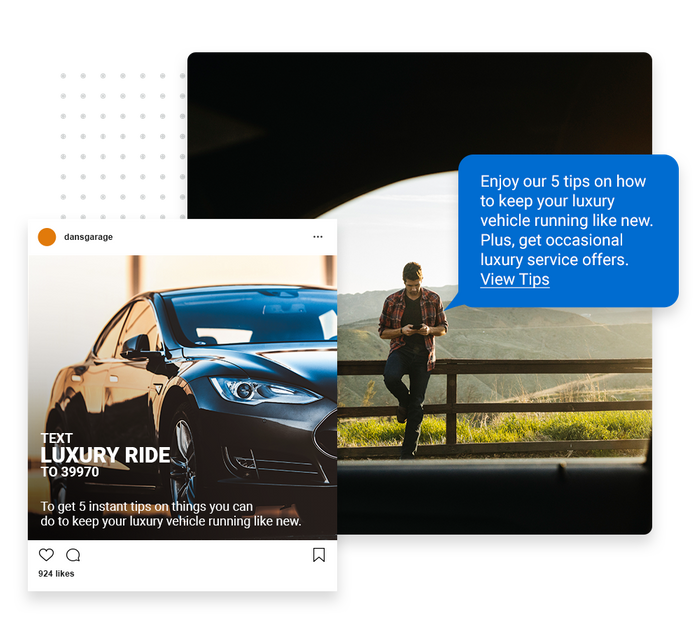 Grow your shop with text message marketing
Remind customers about maintenance recommendations and upcoming appointments, request feedback, promote limited-time offers and more with text messaging. Nurture makes it easy to create and send automated text campaigns.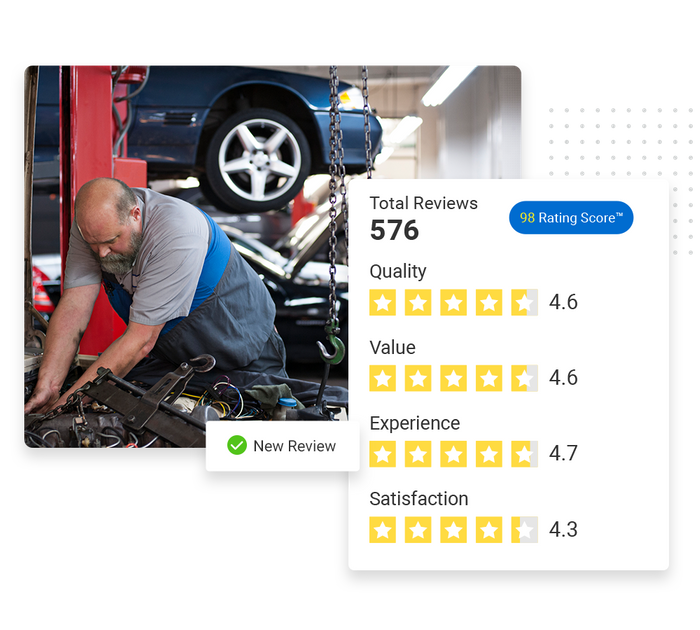 Be the highest-rated auto repair shop in your community
Reputation offers the tools you need to grow and manage your reputation from one place. Request reviews, monitor reviews from across the web, keep track of your overall reputation with your Rating Score™ and more.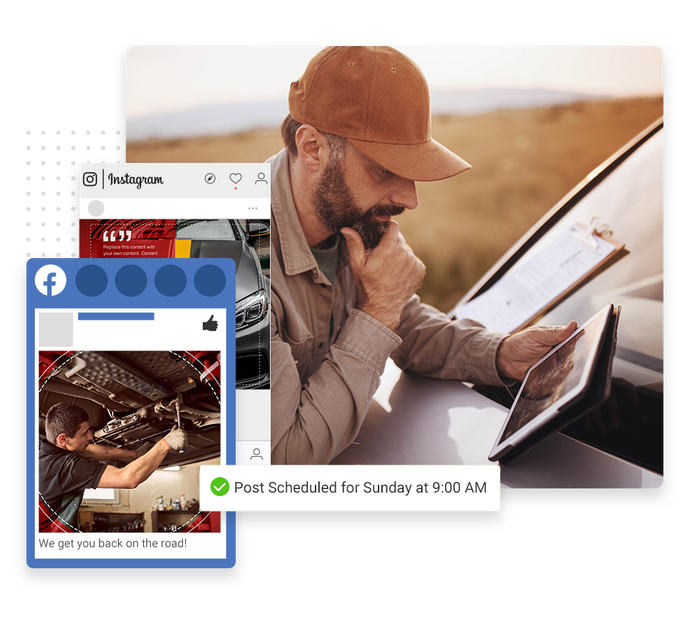 Expand your customer base on social media
Build strong, long-lasting connections with your community on social media. Save time, by creating and scheduling posts in advance. Plus, create social posts in bulk for multiple social profiles at once. It's the simplest way to manage your social media presence.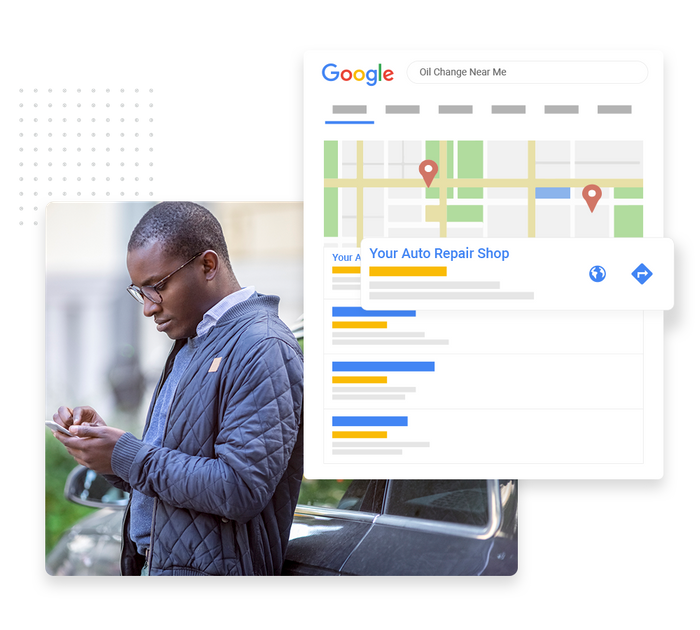 Increase your organic visibility with content marketing
Outrank other auto repair shops in your area for relevant keywords and be more visible on Google. Content helps you stay on top of your SEO strategy with easy-to-understand reports that keep you in the know about your performance.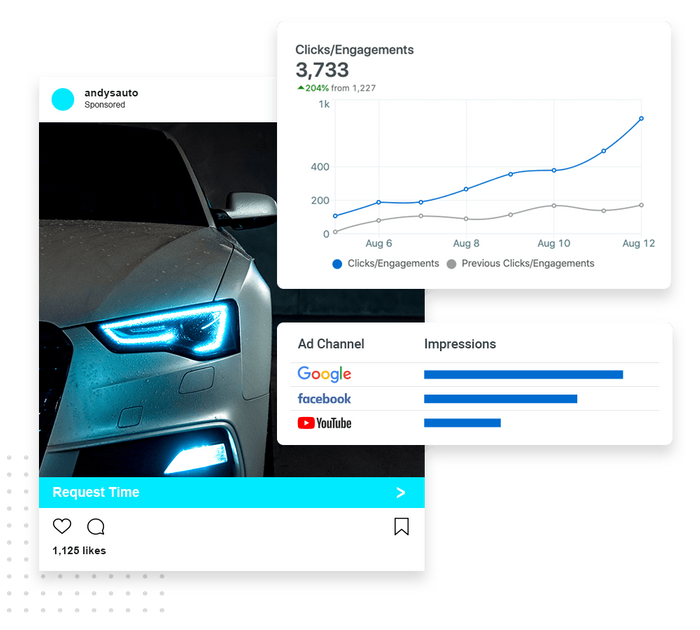 Build brand recognition and drive leads on popular channels
Make your auto shop more visible and get high-quality leads on popular channels, including Facebook, Google, YouTube and more with multi-channel advertising. With Ads, you can create and launch campaigns, as well as monitor campaign performance.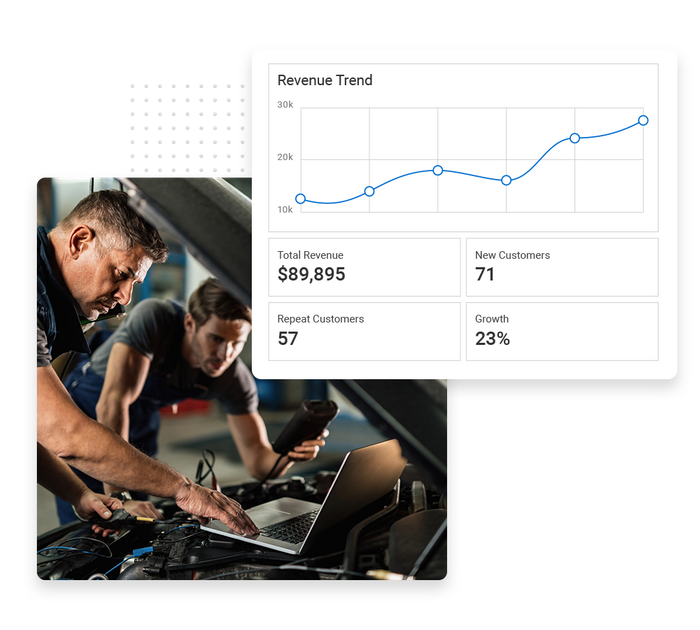 The data you need to get more out of auto repair marketing
Drive your ROI to new heights with overall performance reporting. Get the data you need to stay on top of what's working and what's not, helping you fine-tune your strategy and make the most out of every marketing dollar.
See What Our Automotive Platform Users Are Saying
"My team is very easy to work with and always get back to me on the same day."
Ronald C. | Owner
"We love everything about Marketing 360™, and it has worked great for our business."
Joey H. | Owner
"We have seen our customer base increase over the past three years that we have been using Marketing 360™."
Joe B. | President
"I'll be honest, I was skeptical at first, but the performance has spoken for itself and they truly believe in building success together!"
Shannon B. | President
"Marketing 360™ has lightened my workload, increased our sales, and given us a more professional look."
Tracie R. | General Manager
"The Marketing 360™ team makes the platform easy to understand, easy to set up and easy to use."
Jeffery C. | Sales Manager
"From the moment we contacted Marketing 360™, we have felt genuinely taken care of."
Kim S. | Manager
"It is very easy to understand and navigate. I love how it integrates with all of the appropriate channels."
Ryan R. | Owner
"The ongoing support and most forward-thinking people working directly with my company have taken us to the next level."
Drew R. | Owner
Get the tools you need to help
manage and grow

your business.